Posted on
Local COVID-19 cluster contained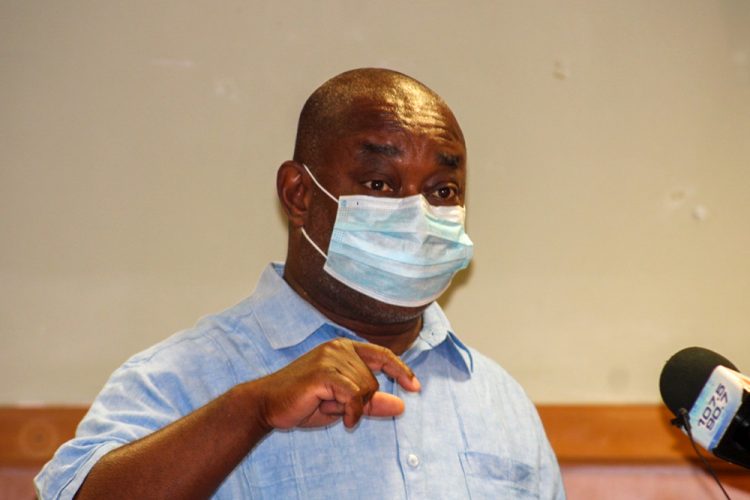 The COVID-19 cluster from which five local cases emerged seems to have been contained.
That is the word from Medical Officer of Health Dr Roger Duncan and Minister of Health Luke Browne.
On Thursday April 21, St Vincent and the Grenadines (SVG) recorded its 13th positive result for COVID-19, 12 days after the 12th confirmed case.
The days ahead saw four more cases associated with case number 13, spurring a debate on social media about the difference between community and local spread.
In an interview on VC3 tv on Wednesday, Dr Duncan said when case 13 was first discovered, there were some difficulties establishing the source because the person involved had no travel history, so it was evident that it was not an imported case.
All the persons who had tested positive for COVID-19 prior to case 13 had brought the disease to SVG from overseas.
Dr Duncan explained that with case 13, the patient's movements as far back as possible had to be traced, and it was hard work.
He noted that eventually, they were able to put case 13 next to a person who had travelled from overseas who was found to have the coronavirus antibodies, but had never been tested for COVID-19 as they were asymptomatic.
"We have been able to link all cases to one source and it was an asymptomatic person who was there," Dr Duncan said.
Yesterday during a press briefing, when asked to clarify, Dr Duncan said all cases in the local cluster could be traced to a known source.
"Everybody in that group, we could relate to the index case, so either the index case directly affected one or two persons, and those persons went on to infect other persons. That is why we call it a local transmission.
"In each case, we were able to trace the infection from a particular source that we know," Duncan said.
Also at yesterday's press briefing, Minister Browne said at this stage, the health professionals are of the view "that the full extent of the cluster has been more or less determined."
He said the discovery of case 13 in the community triggered targeted interventions that involved an aggressive form of testing including the use of PCR tests and rapid tests, contact tracing, public education and clinical support.
This country has so far recorded 17 cases of COVID-19.