Posted on
Disney Cruise Line agrees to terms for repatriation Vincentian crew members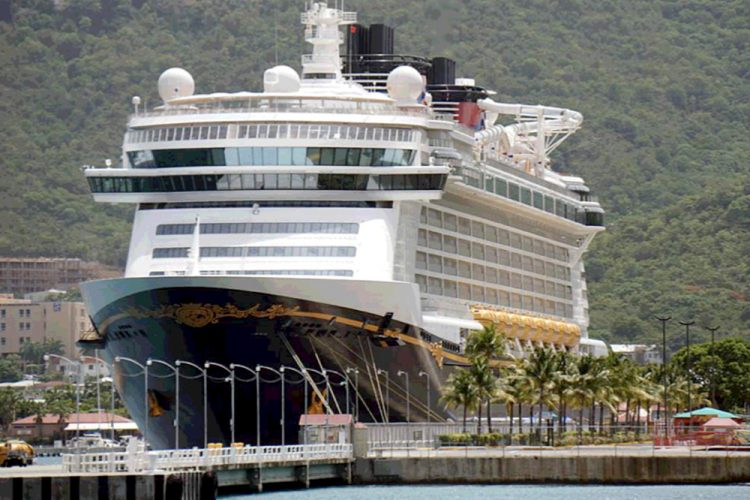 Disney Cruise Lines has agreed to follow all protocols established by local authorities, including the quarantine requirement, so that its Vincentian crewmembers can be repatriated to St Vincent and the Grenadines later this month.
Russell Daya, Disney's executive director of Marine Operations, in a letter to Bishen John, the chief executive officer of the SVG Port Authority, expressed the company's intention to repatriate its crewmembers via sea, with the 25 Vincentians making port here at 5 pm on May 20.
"We request to dock only for the time required to disembark these 25 crew members for repatriation within St Vincent.
In coordination with our port agents, we will follow all protocols established by the health authorities of St Vincent," the letter, which is dated May 1, said.
Included among the several protocols stipulated by Government for the return of Vincentian sailors is that the repatriating company pay for the accommodation, food and security of crew who do not have appropriate quarantine accommodations here in SVG.
The protocols also stipulate that only crew who test negative for Covid-19 can be repatriated, and those test results must be independently certified.
Daya wrote that the Vincentians sailors work as crewmembers aboard cruise ships, Disney Magic, Disney Dream and Disney Fantasy. It is intended that they will make the journey to SVG on Disney Fantasy.
Daya said that none of the crew of the three Disney Cruise line vessels mentioned have presented symptoms of COVID-19 and none of the three ships have had any cases of the virus.
"The ships are currently located at anchor offshore of Port Canaveral and we are asking permission from the St Vincent authorities to use a suitable dock to allow the Disney Fantasy to arrive for this humanitarian arrival and disembarkation," the letter said.
SEARCHLIGHT acquired a second letter from Disney's executive director of Marine Operations to John, also dated May 1, which expressed concern about the cost of quarantine and which sought to reduce or eliminate those costs.
The letter said the Dominican Republic and St Lucia were providing the quarantine at their cost or as in the case of Grenada, "who are providing the same services, all inclusive at a cost of $100 dollars per day per crew member."
"… We feel that all parties should take some financial responsibility in this process and an all inclusive cost similar to Grenada would provide consistency and a reasonable contribution from both DCL and the Government," the letter from Disney said.
A Government official told SEARCHLIGHT on Monday that the currency being quoted by Daya was United States dollars and that the Government will accept the offer of US$100 per crewmember per day made by the cruise line.
John, the CEO of SVG Port Authority and point person for the repatriating process had previously negotiated with local hoteliers for a cost of EC$150 per day, inclusive of three meals per day, for sailors to be quarantined at their establishments.