Posted on
Who will foot the bill to quarantine over 1,000 sailors?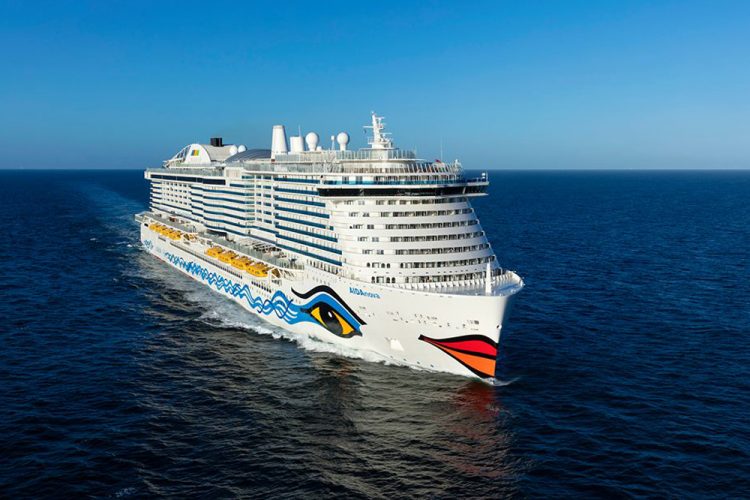 Who should foot the bill to quarantine over 1000 Vincentian sailors, once they are repatriated to St Vincent and the Grenadines (SVG)?
That question is among the issues to be resolved as Government and cruise lines continue negotiations surrounding the return of Vincentians in the midst of the COVID-19 pandemic.
Among the protocols stipulated by the Government for the return of Vincentian sailors is that the repatriating company pay for the accommodation, food and security of crew who do not have appropriate quarantine accommodations here in SVG.
But some sailors and others have opined that the Government should pick up the EC$150 per day tab that hoteliers have agreed to take to accommodate the sailors for the period of quarantine.
"I want to emphasise, as we have said before that the cruise lines have an international legal responsibility to the crew members on board to bring them here and to assist them here in the period where we have to make sure that they are free of COVID," Prime Minister Dr Ralph Gonsalves said on the 'Shake Up' radio programme on We FM this week.
Gonsalves, making specific reference to Royal Caribbean Cruise Lines (RCCL), said for weeks, the cruise line has been working along with Bishen John, who is the chief executive officer of the SVG Port Authority and the point person in the repatriation process to find appropriate guest houses and hotels.
The Prime Minister added that John was able to negotiate the EC$150 fee which is inclusive of three meals per day, despite some hotels initially refusing to take sailors.
Gonsalves, who is also the minister with responsibility for national security stated that international law dictates that the responsibility of accommodating the sailors during quarantine should fall on the cruise operators and not with the Government.
Government protocols also stipulate that only crew who test negative for Covid-19 can be repatriated, and those test results must be independently certified.
On April 9, 2020, the Center for Disease Control and Prevention (CDC) in the United States issued a 'No Sail Order' and according to that organization's "Interim Guidance for Mitigation of COVID-19 Among Cruise Ship Crew During the Period of the No Sail Order", the repatriation of crewmembers should occur by foreign government or industry-chartered private transport or flights with measures in place to ensure those involved in transport are not exposed.
The CDC guidance also states that cruise ship operators must adhere to any testing requirements of receiving countries for repatriation and cruise ship operators must instruct disembarking crew members to stay at home for 14 days and continue to practice social distancing after reaching their destination.
But despite cruise lines not yet having satisfied the requirements outlined by this country or by the CDC, an airline company has sought permission to land in SVG today, April 30.
SEARCHLIGHT obtained an e-mail sent this week to Corsel Robertson, CEO of the Argyle International Airport, from Swift Air, the airline company supposedly commissioned by RCCL to repatriate Vincentian sailors, requesting permission to land two flights at 11:28 pm and 11:58 pm respectively, at the Argyle International Airport.
"The contract to bring nationals home is almost complete. Below, please find the updated schedule to the original request. Also please advise if it can still be handled at the updated times and dates," Sany Rivera, the ground services program manager at Swift Air wrote.
Gonsalves, while speaking on radio on Tuesday, said definitively that the airlines would not be given permission to land until all protocols of the repatriation process are satisfied.
He added: "How can Swift Air send yesterday an email, they want clearance to come to airport, each of those two planes can bring up to 150…we don't know anything of the health conditions, none of the things we have asked about has been addressed…"
The prime minister said he was informed that RCCL is the cruise line which employs the majority of Vincentian sailors —approximately 1300. He further said that the Government was grateful for this.
"I want to work this thing out properly with Royal… I'm asking everybody concerned, including people who are working with Royal, do not say or do anything which could undermine the negotiations, the discussions which we are having with Royal or with any other cruise line for that matter," he said.
Gonsalves also read on-air an e-mail dated April 28, which he received from Bishen John, the local point person in the repatriation process.
"I've been in contact with Captain [Hernan] Zini this morning, April 28, 2020 and he has confirmed that Royal Caribbean has not received approval for the disembarking of crew members from the CDC – Center for Disease Control of the United States of America," John wrote to the Prime Minister.
John's e-mail also said that RCCL has not repatriated any of its crew to any Caribbean destination, in keeping with CDC's new No Sail Order.
Zini, who is the Vice President of Worldwide Port Operations for RCCL also wrote to the Port Authority CEO via e-mail, noting that Royal Caribbean was considering doing repatriation by ship and that it would be a few weeks before they could depart Florida.
"As soon as we draft our plan we will send a letter with all relevant details and a formal request to conduct the repatriation," Zini wrote.
Several other cruise lines have indicated their intention to repatriate their Vincentian crew in the coming months.
Gonsalves said that it was not right for any cruise company to dump nationals who have been working with them in the country and accept no responsibility.
Gonsalves, who is also minister with responsibility for national security stressed that he was not saying that any cruise line wanted to do that, but rather that the responsibility falls on the company as outlined in international labour conventions.
"I want to say further that any entity overseas where our nationals work and they seek to dump them here, without adhering to their obligations, the matter is also a security matter because the coronavirus is a health dimension, it has a security dimension, of course it has an economic and social dimension," he said.
Gonsalves said that it was his duty as Prime Minister to protect the country's nationals.
He said however: "if we cannot come to an amicable understanding, we will insist on our rights, on the rights of our nationals. It doesn't matter me whether some crewmembers from St Vincent and the Grenadines want to take the side of this or that cruise line. It's a free and democratic world, they can say what they want to say".
SEARCHLIGHT reached out by email to the corporate communications department of RCCL, seeking comment on the issue, but up to press time yesterday, no response had been received.