Posted on
'Cop killer' label does not fit Gleason – relative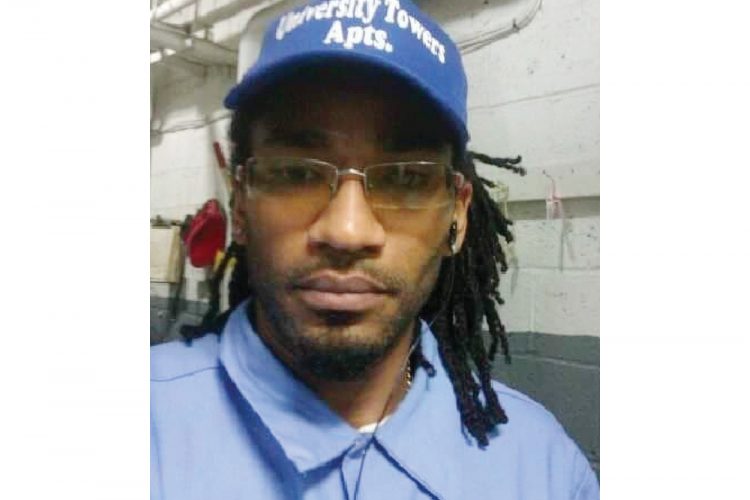 The term 'cop killer' does not fit him.
And the manner in which 39-year-old Gleason Lewis lost his life is heart wrenching, and the family wants to forget.
"To his parents this is an unfortunate incident that they do not want to remember. They want to remember him as a loving and jovial son," Gleason's brother-in-law Sean "Tana" Brewster told SEARCHLIGHT from his Clare Valley home on Monday.
Brewster is the Lewis family spokesperson.
Gleason was killed by police last Sunday at about 8.05 a.m.
Detective Sergeant 209 Philbert Chambers was shot and killed in the same incident.
Brewster said that despite initial reports, the family did not call the police on Sunday, but were
later told that a team had gone to serve a search warrant to look for a gun.
"Besides being married to his sister, I knew him well. He was always a cool guy, quiet. I never knew him as a violent person," Brewster said while adding that Gleason returned from the United States in February and should have gone back, but was stuck here because of the border closures brought on by the COVID-19 pandemic.
He said that Gleason was going through some personal problems, but kept them to himself.
"He was going through many things, personal things that he would not speak about. I think he had a lot he did not speak about, but he was very respectful and it's just these last couple days…I don't want people to remember him like that, because he was not like that," Brewster reiterated.
"This time he was a little different. Before he would just argue and lock himself away in his room or something, but this time there was a drastic change," Brewster said while adding that the police were called on Thursday, April 23 after Gleason damaged his father's truck with a cutlass.
He added that there was no truth to rumours that Gleason had chased his mother while brandishing a cutlass.
"This situation only escalated twice, last week Thursday and Sunday," explained Brewster who added that Gleason's father had sought the help of a mental health professional who had given him certain instructions that were being followed by the family.
"It shook everybody, but what is even more devastating is that the situation took someone else's life and the family right now is feeling a bit of pressure in terms of that," Brewster said.
Brewster said the family was in Clare Valley on Sunday and received a call that shots were fired at the Campden Park home.
"They said they had a search warrant to look for gun, but we don't know at which point in time a gun was in the house, but at the end of the day, it is what it is.
"Only the Almighty and the people who were there knew what transpired," Brewster said.
"We want to remember him the way he was. A happy, jovial person. It was hard for his father to see his only son end up like that," Brewster said, while adding that Gleason was shot and killed in the kitchen area at the back of the house and when they went to see him after the shooting, half of his body was inside the kitchen and half outside in a pool of blood.
He noted that Sergeant Chambers's body was about 10 feet away.
Brewster also revealed that Gleason's body was searched in the presence of his mother and sisters, and ammunition and a gun were found in a zipped-up pocket of his pants while another gun was on the floor underneath him.
Brewster said that Gleason's mother had told them about a dream the night before the shooting that somewhat prepared her for Sunday's tragedy, but she never envisioned that a police officer would also lose his life.
Both families were at the MCMH on Monday for the autopsies that were done minutes apart. Gleason is said to have died from multiple gunshot wounds to the upper torso and head.
Brewster said the family had a conversation with Sergeant Chambers' brother and both families are sorry for each other's loss.
"The policeman's brother came at the house on Monday and spoke to the family and he has some concerns and we have our own concerns that we would like answered.
"We had a good discussion and we both exchanged sympathies and the conversation went well.
"In the coming days, the Lewis family is hoping to reach out to Chambers' mother and extend condolences because we know how she is feeling," Brewster said.
He added that the police are responding well in terms of giving them answers to certain questions, but they are awaiting an official police report that is expected to answer some of the other questions the family has.