Posted on
Toughest time ever for schools in SVG – Minister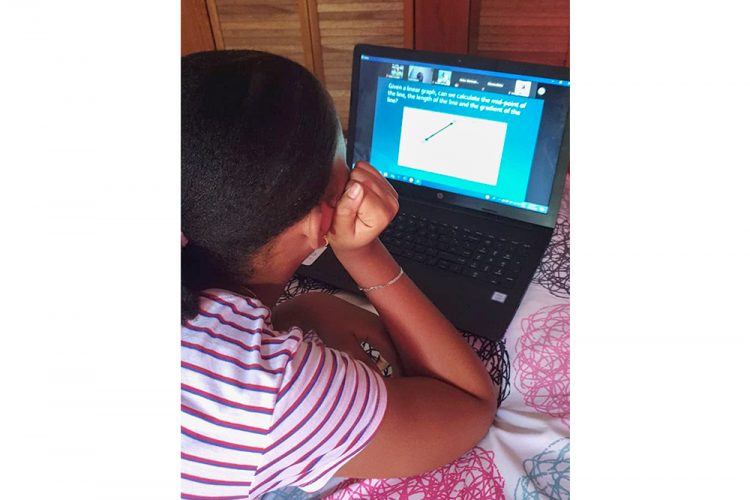 The situation that Covid-19 has created may be the worst situation that the education sector in St Vincent and the Grenadines has ever experienced.
Minister of Education, St Clair 'Jimmy' Prince contemplated this while speaking on WE FM on Sunday, April 19.
"We're going through a very trying period, and I think the education sector is hit very, very hard, not only because we've closed schools," the Minister indicated, but "because the people who are in charge of students are themselves affected," and cannot sustain themselves and their wards financially.
"So the students are hit doubly hard," he noted, adding that the teachers are similarly having problems.
Prince also commented that he doesn't think the education sector has been hit so hard in his lifetime, and "I don't even think that Soufriere was as bad as this."
"…There was not the level of anxiety and fear at that time as we are experiencing now in the society," he explained, adding, "So I think maybe this is the worst situation that the education sector has ever experienced, and that is why it is so difficult to even come to grips with what we're trying to do."
"Methodology, technology, the new public health environment, parents one way, teachers another way, everybody fearful, everybody's wondering what is going to happen next," he continued.
The Minister noted that while there are some who embrace it, he detects "a general phobia for technology in education among teachers" in the Caribbean.
"And this Covid has come at this time when we haven't even gotten over that phobia and makes things even more difficult," he stated.
He added that one would think some of the teachers, born in the technology era would "feel at home with the technology, but [he doesn't] see that happening at all."
There are some schools, the education minister stated, that "they have people who are really into it, but then I see, particularly the primary schools, you have a problem where the teachers seem not to want to go that way, they prefer the old way with which they are comfortable."
However, he made it clear that he was not saying that there is a dearth of understanding with regard to technology in schools.
He said a number of teachers have been trained in the use of technology, with the Secondary Schools Principals' Association engaging a company which has trained 200 teachers who came forward voluntarily.
Further, the Minister said that The University of the West Indies along with the Ministry of Education recently trained 300 teachers, who were very willing.
He thanked the schools that are trying "very hard" to deal with the "new situation all around, new with respect to the teaching modalities, new with respect to the use of the technology, new with respect to the mindset."
A number of schools began their full online classes in earnest yesterday, Monday April 20, using various e-platforms to reach the children depending on what has been working for them before, what they have been preparing to use all along or what they have decided to use in the interim to prepare for the use of more advanced platforms.
Schools in SVG closed on March 20, one week ahead of their scheduled closure for the Easter break. They were supposed to reopen on April 14, but on April 8, the minister of education announced that the reopening had been postponed, saying that the situation will be reassessed in two weeks time.