Posted on
Sufficient housing a challenge for returning Vincentian sailors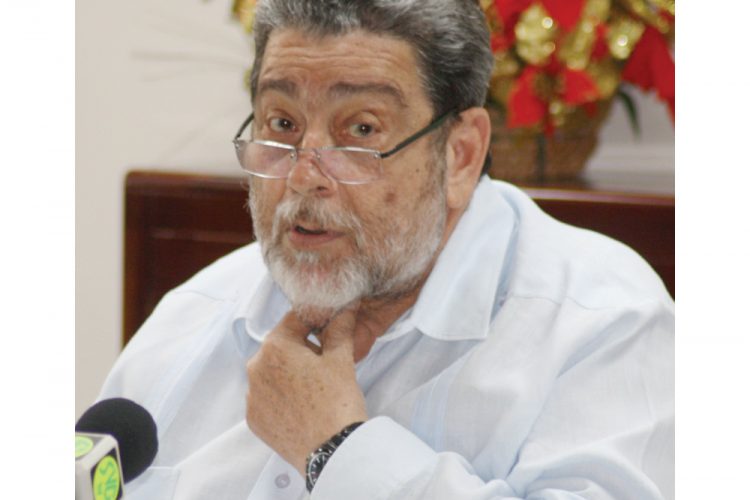 Prime Minister Dr Ralph Gonsalves says that sufficient accommodation is a challenge being faced by Government as it prepares for hundreds of Vincentians to be repatriated to St Vincent and the Grenadines (SVG).
"That's a challenge…and we have to work through that," Gonsalves said on Sunday, April 19 on We FM's 'Issues at Hand' programme in response to a question on the matter.
The prime minister said that several cruise lines have contacted him as well as Bishen John, the chief executive officer of the SVG Port Authority to discuss the return of Vincentian sailors amidst the COVID-19 pandemic.
He said operators of Royal Caribbean, Carnival, Disney and Holland America have all been in touch formally. Gonsalves also said that he has received information from Norwegian cruise line, but they have not been in contact formally as yet.
"We have a lot of people out there and as I said, the policy of the government is that citizenship counts for
something, it must count for something and we want our citizens, who are interested in coming back home, but we have to work out certain protocols," the prime minister said.
These protocols outline that sailors must be tested before they arrive in SVG and the cruise line must agree for sailors to be quarantined for a period up to 21 days, with all expenses paid by respective cruise line operators.
Expenses include security, food and anything else related to the quarantine period. After quarantine, it is expected that sailors be assessed by medical personnel here.
"…But most importantly, we want everyone on the cruise ships to do rapid tests," Gonsalves said on radio on Sunday.
He said that even though workers have been on the ship for a long period of time, they may not be exhibiting symptoms of the virus.
"But we know from our experience that if we're from a group which is a higher risk than other areas that if they are asymptomatic, on the basis of testing which we have done, that 10 per cent of that number may — not saying will be — from the asymptomatic group, may be positive," the prime minister said.
It is estimated that there are about 1000 Vincentians working on cruise ships around the world.
Rapid testing will also apply for Vincentians who work on oil rigs and intend to return home.
Gonsalves added that 30 construction workers from the British Virgin Islands (BVI) are also trying to return home.
But he said the protocol for these 30 workers will differ from those coming from cruise ships.
And this difference, he said is due to the risk involved in each situation.
"We're not asking those from the BVI to do the rapid tests because BVI is a low risk area. I think three persons in the whole of the BVI, that they are tested positive so they too will have to be quarantined, but it's not a requirement for them like for the cruise ship members to get the test on the principle of where there are located…" Gonsalves explained.
The Government is however requesting that these construction workers submit their health status, whether they have been checked and tested for COVID-19 and if they have associated with anyone who had the virus.
He stressed that all Vincentians returning to the island will have to be placed in quarantine, no matter where they are returning from.
"We want for instance for those from the BVI, we want the contact number of the persons where they are going to stay, where they are going to be quarantined at home, and we will do it with an order under the new amendment of the Public Health Act, which is a compulsory order signed by the health officer, the relevant health officer," Gonsalves said.
He said this is so the necessary checks can be carried out to determine whether the accommodation is suitable for quarantining.
And the prime minister said that "we want to make sure that as far as practicable, we protect them and we protect their families, those close to them and we protect the community".