Posted on
Over 100 contacts traced to Covid-19 positive woman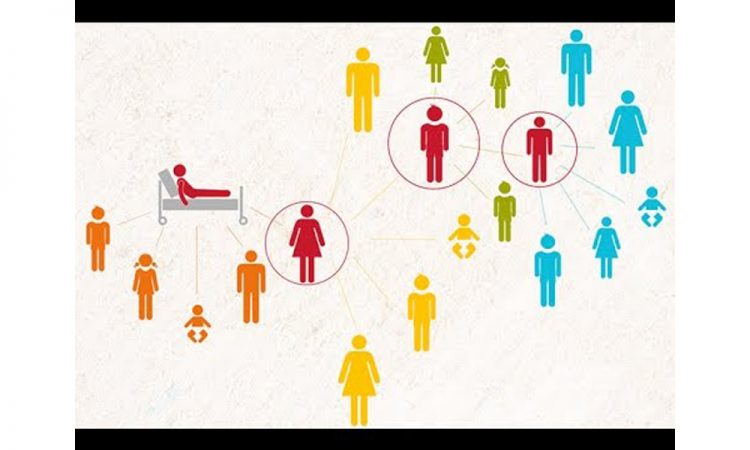 TO DATE, over 100 contacts have been traced of the woman who was confirmed as St Vincent and the Grenadines' (SVG) second case of COVID-19.
This was disclosed yesterday, April 6 by chief medical officer (CMO) Dr Simone Keizer-Beache, as SEARCHLIGHT sought an update on contact tracing in relation to that patient.
On Friday, April 3 during a press conference with officials from the ministry of health, Prime Minister Dr Ralph Gonsalves said 64 contacts of that patient had been identified.
"The ministry, as of the moment, has contacted or traced 40 odd of them and will complete that tracing today (April 3)," the prime minister said. "Thus far, no one of the 40 odd has had any symptoms of COVID-19 so that is good news. So far, so good…" However yesterday, when asked if any of the over 100 contacts who had been identified were symptomatic, the CMO declined to answer.
SVG's second confirmed case of COVID-19 was disclosed to the public on April 1.
The release from the health ministry said the patient, who arrived in SVG on March 25 from the United States, was in mandatory quarantine from the time of her arrival.
However, there is evidence that this patient broke quarantine after her arrival here and came into contact with several persons. One resident from her home community reported that the patient "walked the whole of …[the village], hugging and kissing people."
Additionally, the patient is said to have taken public transport and visited several business places in the capital, including SVG Port Authority, the Customs and Excise Department, a shipping agency and at least one hardware store.
"The person, who perhaps had the closest contact with her, a person from her community, that person has no symptoms, but because of the close contact, the medical authorities advised that that person be put in quarantine," Gonsalves said on Friday.
The prime minister said that person was put in a quarantine facility because he did not have the facilities needed at home self-quarantine.
Dr Keizer-Beache said it is recommended that all persons who have been in contact with the second patient go into self-quarantine.
On Sunday, April 5, in an interview on We FM, the prime minister said 460 people were in quarantine, 15 of whom were in a government-run facility. The others were in quarantine at private homes.