Posted on
All accounted for as Our Lady of Guadalupe Home burns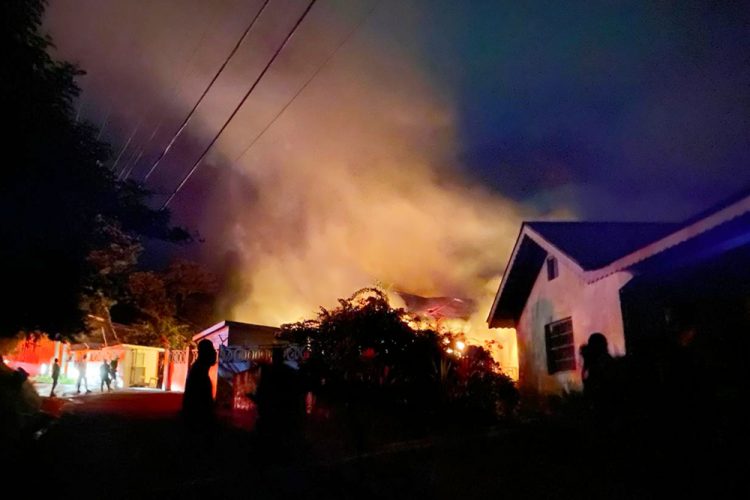 POLICE CORDONED OFF the road leading to Our Lady of Guadalupe Home at Cane End last night as it was engulfed in flames.
Residents of the area looked on from a distance as flames and large clouds of smoke emerged from the premises which is run as a home for about one dozen girls.
Some residents of the area estimate that the fire might have started sometime after 7pm.
Fire trucks and several firefighters were on the scene trying to put out the flames, while other members of the Royal St Vincent and the Grenadines Police Force secured the area.
SEARCHLIGHT was informed that none of the residents of the home were hurt and that all had been accounted for.
Parliamentary Representative for Marriaqua St Clair Prince and Principal of the Emmanuel High School Mesopotamia Curtis Greaves
were among persons present at the scene of the fire.
It is not yet clear what caused the blaze.
The home was established by the Roman Catholic Church to provide a haven for at risk girls between 12 and 18 years old.