Posted on
Parents meet son stabbed to death on their porch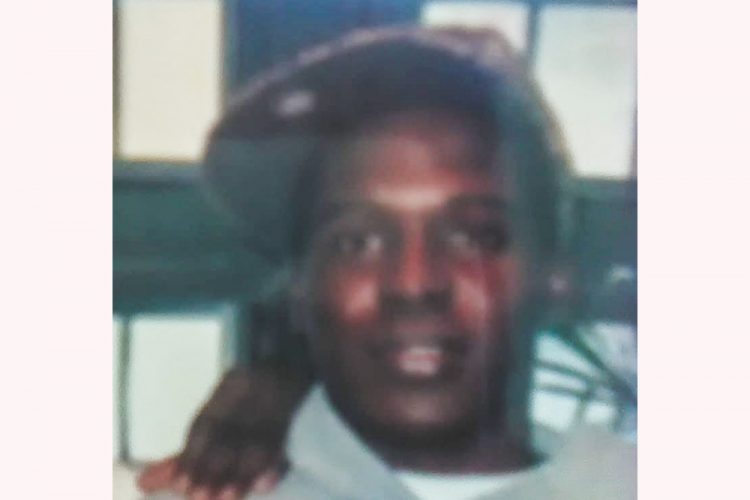 A MOTHER met her son stabbed to death in the porch of their Campden Park home on Tuesday night, which means that four of her five sons are now dead.
In their shop at Campden Park, two days after the incident, Vanda John, 54 and her husband Alfred 'Pluckie' John, 63 years, recalled the night that their youngest, Gamar Robinson, met his untimely death at the age of 31 years.
In a quiet voice Vanda stated that Gamar came down to eat at the shop, which is not far from their home, between six and seven o'clock. He got his food, then he left again.
Gamar came back to the shop after eight, minutes to nine, asked his father for some change, and then bought cigarettes.
He went back home after this.
After the couple closed their shop and headed home after ten in the night, Vanda could make out a figure lying in the porch.
"When I go up I put on the full light and I see my son there lying with he mouth and he two eyes open," she recalled. She said that she started hitting his face, calling "Gamar! Gamar!", but he did not respond.
She called out to her husband, who had gone behind the house to feed his puppy, when they first arrived.
Vanda said that she had called his name repeatedly, and when he came told him "like somebody kill Gamar because look blood pon him."
"Couldn't help it but just screaming out for murder," the mother remembered, saying that she was hollering "because it just really, really painful for me."
She commented that she doesn't know where she got the strength from, because her cries were really loud.
They called a taxi to take Gamar to the hospital, but she believes he was already dead when they met him.
'Pluckie' recalled that when they turned on the light, they saw blood, and that Gamar's face also had cuts on it. Later indications would reveal that Gamar received a single stab wound to his side.
Alfred also noted that some of their belongings were moved, and by the side of the house was a lot of blood. Therefore, he believes that Gamar was moved after he was stabbed. However, the neighbours didn't hear anything of the struggle as a crusade with a loud amplifier was in process at that time.
The father noted that he just hopes "they ketch the perpetrator and bring them to justice."
"He ain do nobody nothing he ain ever get in nothing with nobody," 'Pluckie' assured.
Vanda revealed, referring to her sons that have died, "Three…now four…it's hard.
Because I was even self saying that I have to go do some counselling (before Gamar's death)…because inside of me it's a lot."
Three of Gamar"s older brothers asses before him: one died at sea, one was shot to death in 2004, and the third succumbed to cancer.
"It's only God keeping me alive, and that's why no matter what come I'm not giving up on him. No matter what," she added.
The mother says that this is why she has already forgiven whoever did this to her son. "I forgive them from my heart, and that come because of God, and God love," the mother who hasn't eaten or slept disclosed.
When she is in her house she jumps every time the door opens, and has a breakdown every time she enters it.
However, she noted that she puts her faith in God, to be strong to take care of her husband, and son, Omar, who was Gamar's twin. The two looked identical when they were younger but now look slightly different, she said, and
even if they fight sometimes were still very close.
"I see the devil want to lef me without him (Omar) but no matter what come my way, I'm not giving up.
I reach too far to turn back, because the devil is a liar", the mother said.
Robinson's death is the seventh homicide recorded for 2020 in St. Vincent and the Grenadines (SVG).
Investigators are asking the public to not be afraid to come forward with information that will aid with this investigation.
Persons can contact the assistant commissioner in charge of solving crimes at 1784-456-1339 or the officer in charge of the central division at 1784-4587.
The officer in charge of the Criminal Investigations Department (CID) can be contacted at 1784-456-1810. Persons can also give information to any Police Station/Officer that they are comfortable with.
All information will be treated confidentially.