Posted on
PM Gonsalves calls for better regional COVID-19 co-ordination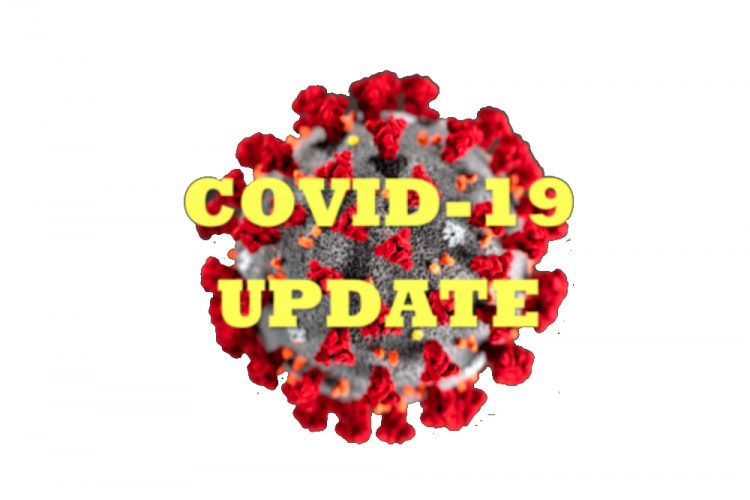 PRIME MINISTER Dr Ralph Gonsalves is calling for better coordination between regional airlines and territories as a Trinidad national being quarantined in St Vincent and the Grenadines (SVG) was denied entry into his home country over the weekend.
A team from the Ministry of Health had to be dispatched to the Argyle International Airport (AIA) on Saturday to respond to a COVID-19 situation involving a passenger who arrived on LIAT flight 771 from Barbados.
The Trinidadian man boarded LIAT flight 392 in Guyana at 6:20am and his final destination was intended to be Trinidad and Tobago via Barbados and St Vincent.
"The initial reaction from the authorities in Trinidad and Tobago at the airport… was not the best," Gonsalves said on We FM on Sunday. "The reports that I received is that they say that plane would not be coming back to Trinidad and I was told by LIAT out of Antigua at the highest levels, that the authorities at the airport in Trinidad were reported as saying … that the Trinidadian would not be allowed in."
The prime minister noted that one cannot deny a citizen's right to return to his country and so he called Trinidad's attorney general who agreed that the man should be able to return home.
Despite this, the LIAT plane was not permitted to enter the twin island republic.
The flight, LI771 was temporarily halted in SVG and cleaned and sanitised on Saturday, March 14. But it did not leave St Vincent until the next day.
Gonsalves, while speaking on radio, said the Trinidadian initially attempted to leave Guyana on Friday, March 13 on a Caribbean Airlines (CAL) flight but was denied as the airline had identified him as somebody who had come in on a flight with a Guyanese woman, who has since died. A test performed on swabs from her body proved positive for COVID-19.
The 52-year-old woman, who arrived in Guyana on a flight from New York with her husband and son on March 7, is reported to have died just four days after her arrival.
Her husband and child have since tested positive for COVID-19.
The Prime Minister said CAL indicated to LIAT via a traffic report that they had stopped the Trinidadian from boarding a flight and that it was possible that he may try to board a LIAT flight.
"LIAT didn't see that traffic so that the morning early the next day, the fellow took the plane
to Barbados and then came to St Vincent on the way down to Trinidad…but LIAT only informed us several hours after they began work the morning in Guyana…" Gonsalves said. He added: "That would've been certainly four and a half, five hours after LIAT began work that morning in Guyana.
Obviously, that's unacceptable and Julie (Reifer-Jones, CEO of LIAT) accepts that and CAL has to communicate with LIAT and LIAT with CAL, and with other airlines in a manner which would show the heightened nature of this issue."
The Trinidadian is currently under quarantine at a hotel in SVG. Prior to his arrival in this country, he had already served seven days in quarantine in Guyana.
Gonsalves, however, said that many hotels did not want to take the man even though he showed no symptoms of the virus.
The prime minister also said that prior to a hotelier agreeing to offer lodging to the Trinidadian, he was prepared to have the patient quarantined in a room at his private home in Gorse.
"It turns out, I spoke to a particular hotelier and that hotelier agreed and the arrangements were made between that hotelier and LIAT in relation to that facility and that person is there at that facility in quarantine," he said.
"The protocols will be applied because this person, though involuntarily in quarantine, because he acted irresponsibly in trying to beat the system from Guyana, we have security there."
Although he is being guarded by police, Gonsalves stressed that the man was still being treated like a human being, just like everyone should be in the particular situation.
He said that the virus must not cause persons to treat people differently, whether they are suspected of having the virus or are said to have come in contact with someone who has tested positive for COVID-19.
"We mustn't treat them like witches in the past that we must burn them metaphorically at the stake. We are a civilised people, we are a people of faith and we are a people of science," Gonsalves said. St Vincent and the Grenadines has so far confirmed one case of COVID-19.
SEARCHLIGHT understands that a swab from the man has been sent for testing for COVID-19.