Posted on
Robinson elected for the fifth time as head of SVGTU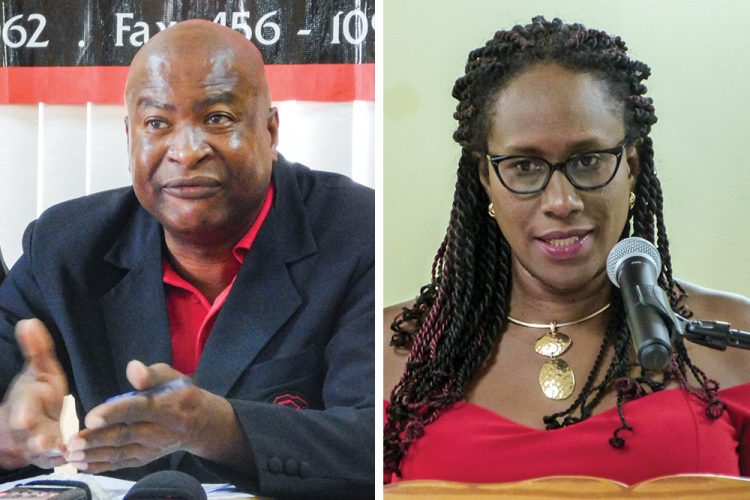 Oswald Robinson is the president elect of the St Vincent and the Grenadines Teachers Union (SVGTU), the fifth time he has been elected to the position. 
The elections for the new executive, which will serve for the next two years, beginning in April, were held on Tuesday, February 25 and Wednesday, February 26.
And based on preliminary results, Robinson received 500 votes, beating out current president, Wendy Bynoe, who received 463 votes. 
The president-elect has served the Union before on four separate occasions as president. His last tenure as president, which was a two-year term, ended in 2018. Before that, he was elected in 2001, 2003, and 2012.
And Bynoe, whose term will officially come to an end in April, will have served for one term as president. 
"I wish to express my heartfelt thanks to the 463 members of SVGTU who cast their votes for me. Thanks to all who campaigned with and for me. I fought a good fight and ran a clean campaign," she said in a Facebook post Wednesday night. 
She also congratulated the entire incoming executive in her post. 
The new executive will officially be installed on April 2 at the SVGTU's biennial Convention. 
Andrew John is the first vice-president elect with 593 votes, having defeated Fiona Charles, who received 344 votes. The second vice-president position will be filled by Vanrick Williams, who received 533 votes. He was opposed by Denisha Hector, who received 381 votes. The general secretary position will be filled by Ketty Kydd-Rhynd, who received 587 votes. She was opposed by Nikeisha Williams, who received 390 votes. Meriah Samuel was unopposed for the position of treasurer. Noelene Bacchus-Young was also unopposed and will serve as the Public Relations Officer. 
The committee members positions for the upcoming term will be filled by Abdon Whyte and Samantha Browne-Cordice. 
Kenneth Burgin, the head of the Elections committee told SEARCHLIGHT that it was a keenly contested election.
"The teachers have spoken," Burgin said. 
And he said he hoped that the incoming committee will continue carrying out the work that has been started by the outgoing one.