Posted on
Chateaubelair fisherman charged with firearms, ammunition possession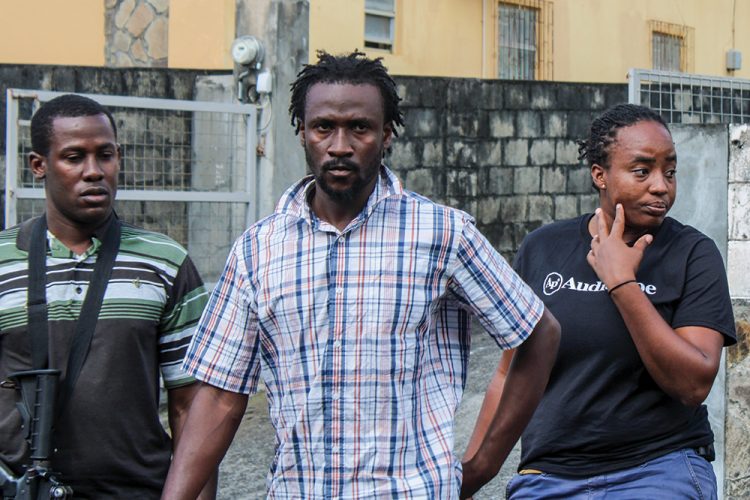 A Chateaubelair fisherman has been charged with being in possession of three illegal guns, over 30 rounds of three different types of ammunition, and trafficking over 3 kilograms of cocaine.
The arrest of 25-year-old Andy Medica stemmed from a joint operation between the St Vincent and the Grenadines Coastguard Service and the Narcotics Unit on February 23, in the Prospect area.
On Wednesday, February 26, Medica was taken before Senior Magistrate Rickie Burnett at the Kingstown Magistrate's Court.
There he was charged that he did have two Glock 17 9 x 19 Pistols in his possession without a license under the Firearm's Act, and one Smith and Wesson .327 Magnum Revolver.
Additionally, it was put to him that he had six rounds of hollow point .357 magnum ammunition, 12 rounds of 9mm ammunition without license for such, and 20 rounds of prohibited .223 ammunition without authority from the Minister.
Bringing the list to eight were the charges of possession of 3014 g (3.014 kg) of cocaine with intent to supply, and having this in his possession for the purpose of drug trafficking.
Grant Connell represents the young accused, who is yet to plea to charges.
No objection to bail was raised by Prosecutor Corlene Samuel, with surety, and providing that there were certain conditions attached.
The Senior Magistrate granted bail in the sum of $60,000, with one surety. Stop notices at all ports of entry and exit have been ordered, and Medica should report to the Chateaubelair police station every Monday, and Friday. All travel documents must be surrendered to the court, and if he should desire to leave the state he is to seek the permission of the court.
The matter has been transferred to the Serious Offences Court, and listed for March 3.