Posted on
CARICOM welcomes offer by China to provide Covid-19 support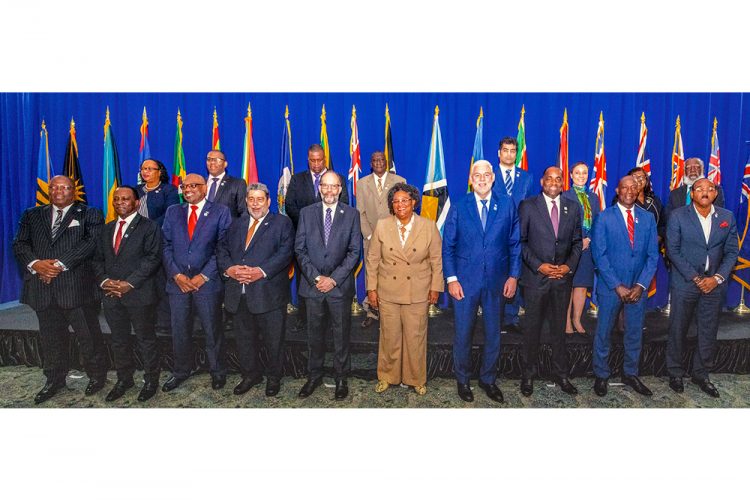 Regional heads of governments, while recognizing that the risk of transmission of the Covid-19 virus in the region remains relatively low, have welcomed an offer by China to support the region in its response to the virus.
The CARICOM leaders have also acknowledged that an outbreak could reverse economic gains of the member states. With this in mind, regional heads had in-depth discussions on the issue during a recent meeting and Prime Minister Dr Gonsalves says a regional approach has been considered.
The Prime Minister made the disclosure yesterday during a press conference at Cabinet Room.
He noted that during the meeting, updates were given by the Caribbean Public Health Agency (CARPHA) on the actions being taken throughout the region to prevent the importation and transmission of the Covid-19 virus.
Gonsalves noted that the various leaders welcomed a communication strategy to increase public knowledge as well as actions being taken to prevent importation and transmission of the virus in the region.
"They noted that the strategy was important to counter myths and misinformation, thereby reducing potential social media hysteria associated with the fear of an outbreak in CARICOM member states," said Gonsalves.
The Prime Minister also noted that heads of government welcomed the efforts by China to assist students and other CARICOM citizens in that country who cannot return home at this time, while the governments have also welcomed the offer by China to provide support to the region to address potential gaps in their response should any case of the Covid-19 virus be found.
"They mandated the Secretariat in collaboration with CARPHA to explore the offer from China," said Gonsalves who added that they are proud of the work of the regional institutions and the CARICOM Secretariat led by CARPHA in preventing the coronavirus from entering regional shores.