Posted on
No cases of coronavirus in SVG – Health authorities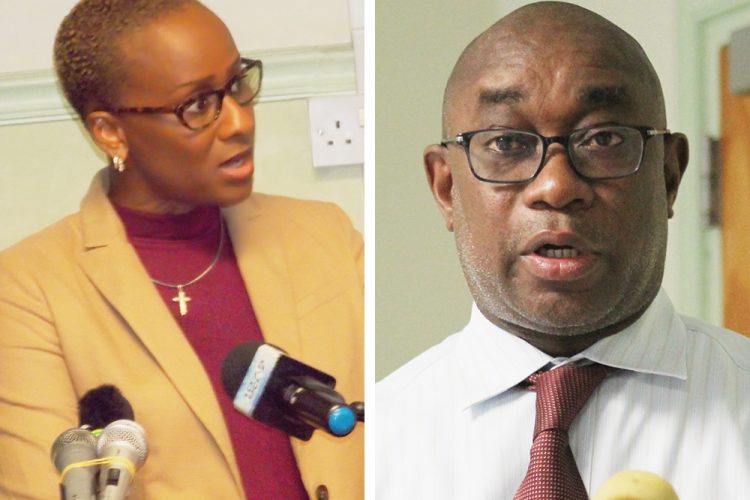 There are no cases of coronavirus in St Vincent and the Grenadines.
That is the assurance from this country's health authorities in the wake of rumours which have been making the rounds.
At a news conference on Monday, February 3, hosted by the Ministry of Health and the Environment, and involving senior technical officials and the Minister of Health, Chief Medical Officer, Dr Simone Keizer-Beache stated that "we have no cases".
The news conference was called to provide information about the local response to the coronavirus which surfaced in China, and has so far killed 564 in that country, and also has spread to several other countries.
Medical Officer of Health, Dr Roger Duncan, said the National Surveillance Committee has been broadened to include all counterparts involved in surveillance – particularly, those at the immigration and Customs Departments, as well as within the hotels and tourism industry with whom they were having one-on-one meetings this week.
"So the composition of the surveillance committee would reflect what that current public health threat is and what we're attempting to respond to."
Dr. Duncan underscored statements made by Minister of Health, Luke Browne, and the CMO that the risk of contracting the virus "is extremely low for us".
"We've also improved our surveillance at our ports of entry, particularly at the Argyle International Airport and the Kingstown sea port – and clearly this is where most of the traffic comes into the country.
"We know we have porous borders and there are…many ports all over, and that's a significant challenge. It's something that we're every day grappling with, and we're trying to see how best we can respond," he explained.
"In terms of public health capacity, we don't have all the human resource that we think we might need, so there is need to work much more closer with our counterparts, particularly with Customs and Immigration, in building their capacity to be able to begin to detect that something might be wrong and therefore trigger what would be our response," Dr Duncan stated.
He said their staff at the airport include nurses who have been trained in public health as well as public health officers who are able to conduct secondary screening of passengers.
"…I would like to remind us all that we're in the middle of the sea season that's just about peaking, and every cough is not Coronavirus, neither is every fever, so, we have to bear that in mind."
Persons arriving who may be suspected of having a communicable disease are quarantined.
Dr Duncan said where they choose to quarantine any such person will also depend a lot on the number of cases and how well authorities will be able to manage.