Posted on
Minister optimistic about the implementation rate for projects in 2020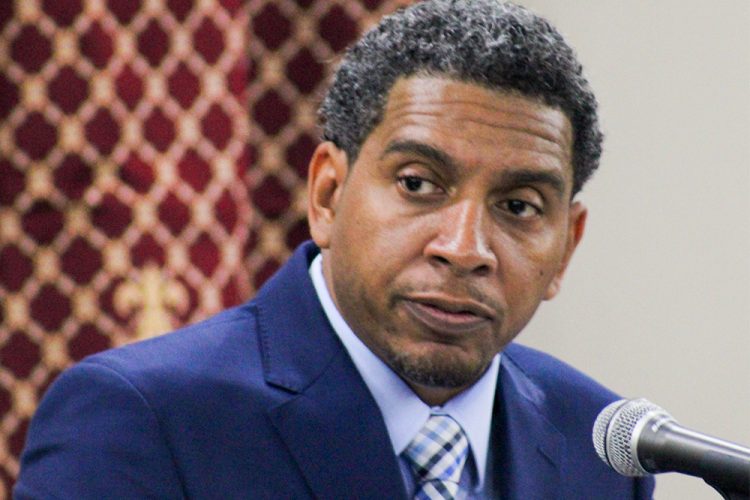 This year's $1.2 billion budget features the largest sum of money estimated to be spent on projects in the history of St Vincent and the Grenadines.
And Finance Minister, Camillo Gonsalves, is optimistic that his government will be able to reasonably implement the goals that they have set for 2020.
Gonsalves presented the 2020 Budget on Monday, February 3, where he said the capital budget was estimated at $311 million, a 40 per cent increase, or $88 million more than the budget for 2019.
Gonsalves said it was "the largest such estimate tabled at the start of any year in Saint Vincent and the Grenadines".
And the $311 million figure provides for numerous projects, including hotel construction, school repair and construction, a modern cargo port, investments in geothermal energy, and sporting facilities.
"Very few rational, reasonable analysts of Budget 2020 will take issue with the ambitions and proposed programmes of Budget 2020. Some, however, may sensibly ask whether our ambition is achievable," he said.
The Finance Minister said it was highly unlikely that the government will achieve all of the implementation goals they have set for the year.
However, he added that no government in the last 30 years has ever implemented more than two-thirds of its revised capital budget in a 12-month period.
"Unpredictable events could derail or delay our plans, from natural disasters to lengthy dispute settlement procedures. But our 2020 target is realistic and, with sustained hard work, achievable.
To those who reasonably ask us 'can you do it?' our answer is yes, we can," Gonsalves said.
The Finance Minister said that the government's ambition and optimism for implementing projects in 2020 is based on five factors, which, when combined, will allow for "an early, efficient, and well-funded start to our 2020 capital programme".
He said that the bulk of capital expenditure is concentrated on a few large projects, with the 10 largest projects accounting for more than 50 per cent of the capital budget.
And he believes that this will allow for implementation teams to efficiently focus their efforts on "high value, high impact projects".
Gonsalves also said that the majority of the capital budget — 76 per cent — is funded by grants and concessionary soft loans, which have already been secured by government.
Another factor as outlined by the Finance Minister is that many of the projects had already started in 2019 or are ready to begin during the first quarter of 2020.
"For example, in the case of the Regional Disaster Vulnerability Reduction Project (RDVRP), which is allocated over $50 million of capital expenditure, the overwhelming majority of subcomponents have already proceeded through the design, tendering and contracting phases. Indeed, all remaining RDVRP projects are currently scheduled to be completed in 2020," he said.
Gonsalves also said the government already had local resources in hand to commence this year's capital works programme so there is no need to wait for the annual raising of local loans on the Regional Governments' Securities Market, which can take several months to materialise.
These resources include over $25 million from last year's $81 million World Bank Development Policy Loan; a further $54 million instalment from the same facility, is expected within the first half of 2020.
Additional posts have also been added to address the bottlenecks in the implementation process.
These additional posts include two engineers, a quantity surveyor, a quantity surveyor's assistant and four procurement officers.
"The Government's last two budget speeches have stressed the importance of implementation, and the work being done to improve the amount of money spent on capital works each year. While the implementation problems have not been solved, our focus on removing bottlenecks promises continued improvements in the way we get things done," Gonsalves said.
He further said that there were specific threats to the 2020 implementation ambitions, those being, external administrative hurdles, not having enough aggregate on-island to satisfy the demand, and the need for private contractors to expand their capacity.
However, the Finance Minister noted that the government will also put measures in place to address those issues.
Gonsalves said that the capital expenditure of 2019, when compared to the last 30 years, was well above average.
"Preliminary estimates indicate that capital expenditure in 2019 should surpass $152 million. When the accounts are finalised, 2019 is likely to represent the largest year of capital expenditure in Vincentian history, surpassing the 2013/2014 numbers, which were inflated by disaster response spending," he said.
The Finance Minister added: "the anticipated $53 million jump in capital expenditure between 2018 and 2019 is one of the largest such year-over-year increases in the last two decades. We see this increase not as an anomaly, but as the beginning of a trend, spurred by the Government's increased focus on efficient implementation of capital projects, and a fortuitous 'bunching' of projects that are ready to be executed".