Posted on
2020 budget is an election budget – Dr Friday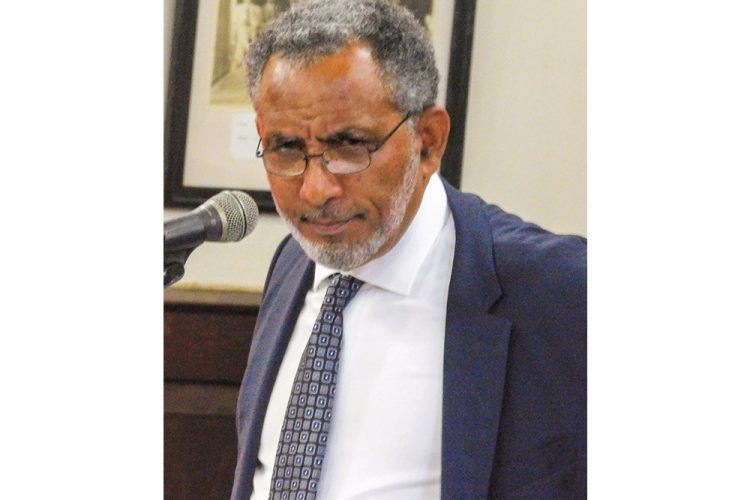 Leader of the Opposition New Democratic Party (NDP) Dr. Godwin Friday says the 2020 budget is an election budget and that's the only reason why it contains no increase in taxes.
Making his contribution to debate on the 2020 budget in parliament on Tuesday, Dr. Friday said he was not surprised when Minister of Finance, Camillo Gonsalves, did not announce any tax increases.
"If it is one thing I could have written in advance of the budget debate, is to say that this being an election year, it's very unlikely that the Minister of Finance was going to raise taxes.
"And so, when he said it, I was not surprised. Yes, there were taxes last year," the NDP leader stressed.
Dr. Friday said the Finance Minister has made numerous promises in the 2020 budget "with a straight face" and he knows full well he will not keep these promises, the biggest promise being to spend $310-$311 million on capital projects.
"Even he thought that was reaching a bit far, not because only of the implementation issues – having enough aggregate, one of the things he talked about- or skilled personnel, but also because they don't have the money, as I said in my debate on the estimates week and a half ago," Dr. Friday stated.
He charged that there is a gap of $205 million in capital receipts, and the minister doesn't know where that money is coming from, adding that he was not alone in that conclusion, one of his colleagues afterwards, had expressed a similar sentiment to him.
"So many promises, and it seems to me that the Minister's aim is to reinvent St. Vincent and the Grenadines this year, in a single year. In other words, what he and his predecessor failed to do in nearly 20 years in government …some would say 20 long wasted years…he wants us to believe that he will accomplish this year," said Dr. Friday.
If it was not a serious matter, it would be funny, he remarked.
"Because I found myself, quite frankly, not being able to resist it. I was chuckling, quietly of course, to maintain the decorum of the house," Dr. Friday said.
Referring to the 2019 budget as old wine in new bottle ,the Opposition leader said that for 2020 is old wine and old bottles, because there is a lot of repetition.
"Overall, we see that this budget is the biggest ever…
I refer to it as a big fat lie," Dr. Friday told Parliament while describing the Finance Minister's presentation as "an election budget" charging that Gonsalves does not care much nor at all where the money is coming from.
"This is clear because the figures in the estimate show as I said, that he doesn't know where he's going to get $205.3 million. He simply does not know where this chunk of his prepared proposed expenditure for all the programmes and all the wonderful things that he's promising to do to reinvent St. Vincent and the Grenadines in 2020, he doesn't know where that large chunk of money is coming from," Dr. Friday restated.
"It's a lot of money for a poor country, 17 per cent of the overall budget, he doesn't know where it's coming from.
"That's about 40.5 per cent Mr. Speaker of the proposed total of the capital receipts, of $506.3 million. That's a big hole. It is bigger than most of the potholes and some of them I will show you a little later," said Dr. Friday.
The 2020 Budget of $EC1.2 billion presented by the Finance Minister last Monday, February 2, provides for increases in fees across several Ministries and Departments.
Gonsalves said in his presentation that the budget adresses the potential bottle necks to the country's accelerated developmental roadmap.