Posted on
Gun retrieved in connection with death of Cuban-born nurse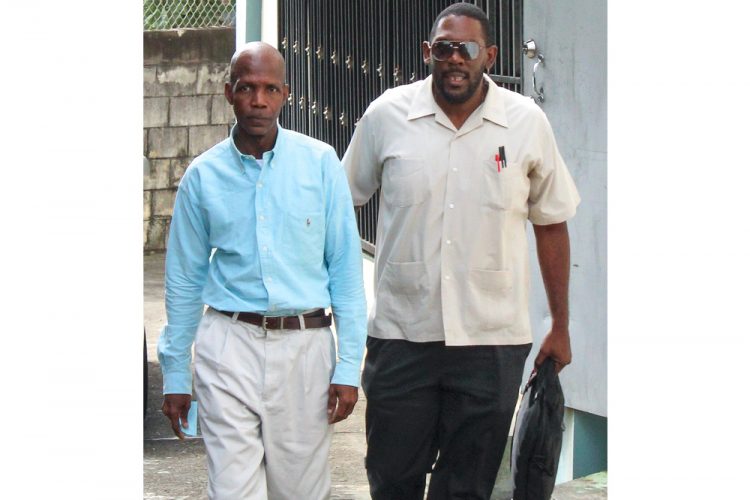 A visibly nervous Mitchell 'Mitch' Israel appeared before the Serious Offences Court Monday morning to answer a charge brought against him for the murder of his wife of 15 years, a Cuban-born nurse Arianna Duharte Taylor Israel.
The 57- year-old civil servant was charged that with malice aforethought on January 30, 2020, at Wilson Hill, he caused the death of his wife by shooting her about her body.
Israel, who had been taken to court in a black SUV, was not required to plea to the indictable charge and the issue of bail did not arise. He was not represented by legal counsel.
Senior Prosecutor, Adolphus Delpesche, told the court the then investigating officer, detective sergeant Biorn Duncan, had informed the prosecution that he was "well into the investigation" and that so far there were 15 witnesses who may be called to give evidence.
Delpesche also said that exhibits are to be sent to a ballistics expert "outside this jurisdiction" for testing and that the investigator would need some time to complete his investigation.
Indicating the detective's professional reputation, Delpesche said sergeant Duncan's "efficiency is well-known."
Chief Magistrate, Rechanne Browne, endorsed Delpesche's sentiment.
Israel was then scheduled to reappear in court on May 18th, 2020.
Israel allegedly shot his wife multiple times at the St Martin's Secondary School, where the elder of the couple's two sons is a student, last Thursday, January 30, at about 3.45 p.m.
Eyewitnesses claim that the accused left the scene in a motor vehicle following the shooting. He was later apprehended by officers of the law. A firearm was retrieved some two days later by police.
Israel's wife was said to have made three reports to the Questelles Police Station in relation to death threats, days before her death.