Posted on
Accused in Baptist bishop murder to undergo psychiatric assessment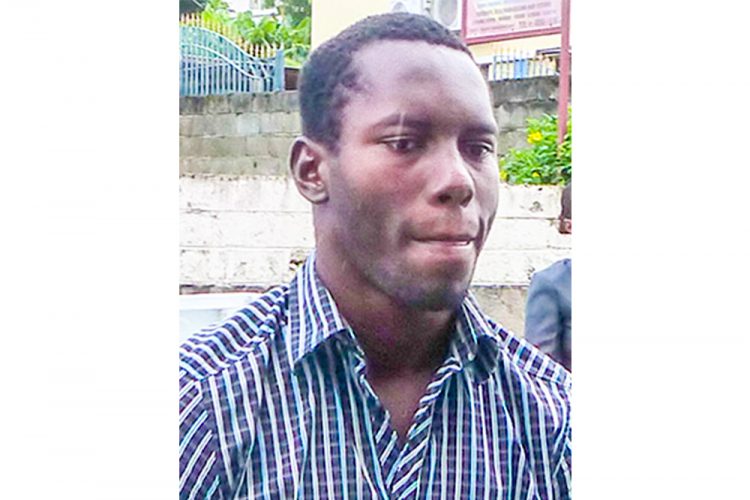 The accused in the 2018 chopping murder of Spiritual Baptist leader Ian Garfield Enoch, will undergo a psychiatric assessment to determine his fitness to enter a plea.
At the High Court on Tuesday, Anwar Jack was supposed to enter a plea to the charge of causing the death of Enoch, between August 17 and 18, 2018 at Argyle.
However, before the charge was read, his lawyer Grant Connell raised the issue of an assessment for Jack, who was 24 years old when he was charged at the lower court.
Jack was reportedly picked up by the police in Glen while walking in the rain in the early morning of August 18, 2018.
Later, Enoch's body was discovered wrapped in a sheet and dumped at the Cayo heritage site at Argyle, with what appeared to be chop wounds to his head and neck.
Enoch, 50 years when he died, was a well known travel agent and ordained as a bishop in the Spiritual Baptist faith. His widow had reported him missing after he did not return from a social engagement in Villa on the Friday night. Enoch's vehicle, a maroon Suzuki Escudo (P4664), was also found abandoned at the side of the Ratho Mill main road, with damage to the right front bumper.
Defendants who were arraigned for murder charges this week include Phil Dover, and Colonel '347' Thorpe.
Dover entered a not guilty plea to causing the death of Questelles resident Carson Warner on August 25, 2018. Warner's body was found at approximately 8:30 pm on the said date in an area dubbed "Layou Hole" along the coast. There were chop wounds to the head, right hand, and other parts of the 27 year old's corpse. Dover was part of a trio that was initially charged with causing Warner's death, but Dwayne Walker and Rayl Bowens walked free after the prosecution withdrew charges against them in February of 2019. Currently, Dover is in the process of securing an attorney, and his matter is traversed to the next assizes.
Thorpe was 34 years old when he was charged with the killing of Vermont/Diamonds Village resident James Adolphus Gould. Gould's body was found chopped about the body with a cutlass, and he is thought to have died between 9:30 p.m. on August 5, and 6:30 a.m. on August 6, 2018. Thorpe is represented by lawyer Ronald 'Ronnie' Marks, and the crown is represented by counsel Tammika McKenzie.
This matter is likely to be heard during this criminal assizes, Marks indicating to the Judge that they believe the matter may be dealt with quickly.