Posted on
Vincentian brothers named 'America's Most Musical Family'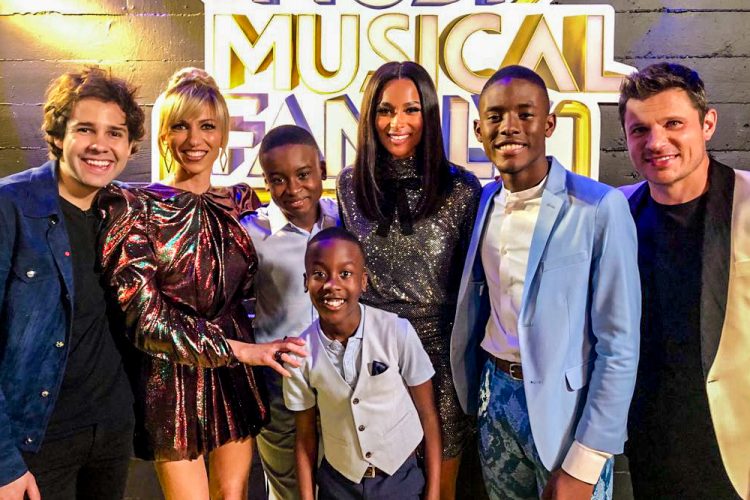 by Chanolde Munroe
The Melisizwe Brothers are America's Most Musical Family.
The teenagers — Zacary, Seth and Mark James — whose parents were born in St Vincent and the Grenadines, beat 30 other talented families from across the United States to secure a recording contract with Republic Records and a grand prize of US$250,000.
In an interview with SEARCHLIGHT Seth, 13, the pianist in the group, described the moment they were announced as the winners as an overwhelming one.
"I was just … really happy and at the same time I was happy for everyone who made it this far into America's Most Musical Family, but for me, I just felt a lot of excitement for … what's to come in the future and what's to come for our band and a lot of performances and a lot of … getting to meet new people," he said.
America's Most Musical Family is an American reality music competition television program that premiered on Nickelodeon on November 1, 2019.
In preparation for the competition, the brothers said they spent a lot of time practicing and getting mentally prepared for the journey they were about to undertake.
Mark, 16 the eldest brother, told SEARCHLIGHT that the prize money wasn't their focus but rather how much growth they would experience as brothers, musicians and a group from the competition.
And, following their win, the boys now have the Grammys and larger stages in sight.
"I think what's next for us is definitely the Grammy awards, I think it's what we're gonna shoot for next and we also want to start performing in a lot of stadiums around the world," Seth said.
The group would also like to begin creating their own path in the music industry and releasing new music including an album.
Additionally, the brothers are also planning to give back to their community by hosting a concert in St Vincent and the Grenadines for creatives and raising funds for the creative sector.
"We just want to give parents and children hope that you can do whatever you want, once you put your mind to it. So it's not only in the kids, it's in everybody because to make somebody really good in their community you need lots of people, you need a village to raise a child, so if you want to really… help your whole community and your whole country in St Vincent and the Grenadines," Zacary, 12 the lead vocalist and youngest brother stated.
SEARCHLIGHT also spoke to Mark James Snr, the boys' father, who described their win as a testament to their hard work paying off.
He added that as a parent it feels good seeing his sons excelling at something that they really love.
"You know sometimes, you work really hard and nothing happens, so it kinda made us feel good to know that wow, your hard work has paid off, in a very short space of time because we really kept working at it," James stated.
He added that one of the important things for them is that they keep their values and have attained this level of success, because they have had many opportunities that were turned down, so his sons could grow and get more confident.
Mark Snr said that during the preparation for the competition, he and his wife tried to take the pressure off the boys.
"So it's not like you had to win or anything like that, we just go because we think it's a good decision, so I think that really helps in terms of you don't have expectations, your expectations is that you just go and you do your best."
Unlike the boys, Mark Snr wants to take their journey into the future one day at a time.
"If you try to figure out too far ahead, you kind of go nuts, you know, because you try to read the future," he said.
However like his sons, he wants to give back to St Vincent and the Grenadines.
"…We are thinking about that, coming back home in the next couple months and doing something there. Maybe just for the schools music programmes; just do something to raise funds towards that or something like that."
The Melisizwe Brothers are no strangers to success, they have appeared at the world renowned Apollo Theater in the United States to a sold out crowd, appeared at Times Square in New York on New Year's Eve, on daytime talk show Ellen, The Steve Harvey Show, Little Big Shots UK and Zacary covered Michael Jackson's ABC, the theme song of a new family animated show on Netflix Jr.
Their new single 'Stadium' is available for streaming on Spotify, Youtube SoundCloud and Deezer.