Posted on
Silky's nephew denies turning accused into Lucifer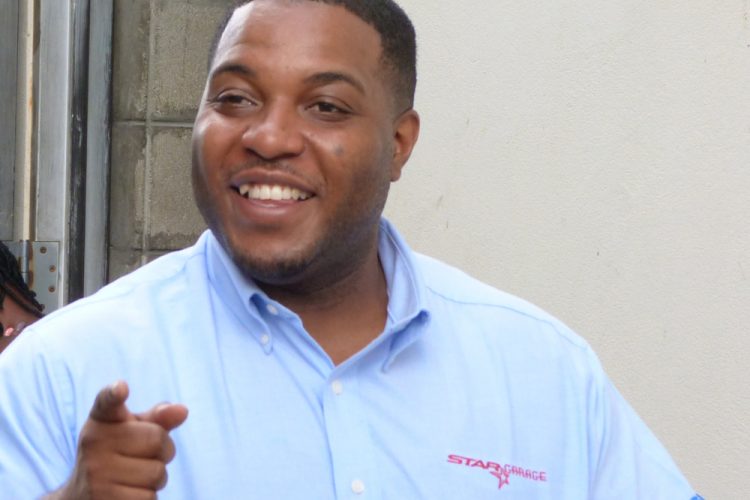 The General Manager of Star Garage, Joshua DaSilva, denied under cross examination this week that he had personal issues with former employee and defendant Eunice Dowers and turned her into "Lucifer" in his uncle Bertille 'Silky' DaSilva's (Managing Director of the Garage) eyes.
"Mr Joshua Dasilva, I'm suggesting to you, for personal reasons, you put this girl in trouble and set your uncle against her," defense lawyer Grant Connell told him at the end of a long cross examination, which could be the first of two as Joshua is set to be recalled in the future.
"And the personal reason was that you were abusing that card, and she reported it to your uncle – and you were somehow successful in changing who was once your uncle's alleged lover to Lucifer in his eyes. You," the lawyer alleged.
He was referring to a credit card, which Dowers is charged with unlawfully using, between August 1, 2018 and January 31, 2019, without the consent of its owner – 'Silky'/Star Garage.
The Nigerian-born defendant, former secretary and customs broker for the Garage, has 55 charges in total related to the illegal use of the card and cheques.
Joshua, a prosecution witness, laughed at the idea submitted by Connell, in a manner which seemed to suggest he thought it preposterous.
"I have to say it's funny," he commented, mumbling "Oh my God."
Earlier on in the cross examination Joshua was asked whether he and Dowers became friendly after she was hired. "No we did not," Joshua told Connell.
When asked about his following her on Facebook, he said that he does, but that they are not friends.
Connell suggested to Joshua that he used the credit card in 2018, and that "Ms Dowers witnessed you using that card on a few occasions." The lawyer claimed that there were times when he was ordering with the card, and Dowers would threaten to tell 'Silky' what he was doing.
The general manager said that was not so, "She is a junior level staff. She wouldn't be close to me in any credit transaction."
"In June of 2018, she being the secretary of Bertille Silky DaSilva drew to his attention his statement," Connell stated, "and certain activity was noticed that resulted in you being summoned to his office."
"She is no accountant, she is no manager, she is no senior member in my family so that would never happen, and it never happened. Ever," Joshua replied.
The witness also denied that he and another employee convinced his uncle to sign an automatic withdrawal slip so that he (Bertille) does not have to see the credit bill because a minimum payment is pre-authorized.
The lawyer noted that there were many times when Joshua would ask Dowers to prepare documents for him, and she bluntly refused, giving him attitude. He denied this.
"In other words this little 24-year-old Nigerian started to give you attitude," Connell commented, saying "I'm not your secretary, ask Silky first."
"No she never told me that," he replied.
At 'Burger Nights' at Haddon Hotel, Connell suggested that "One particular night Silky left his young Nigerian because she was dancing the night away, and when Burger Night was finished she summoned him like Vincy Uber to come and pick her up, and he came."
He continued that the manager was not pleased with that behaviour, and made it known.
The witness responded that this never happened.
Connell alleged that the general manager beat up his girlfriend one night, and said that Dowers complained of this to 'Silky' so that he would deal with him.
Again this was denied, the general manager stating that the defense was making up a lot of lies.
Furthermore, the witness was asked about a fight that occured between employee Marlon Stephenson and Dowers. It was said that Joshua refused to deal with the matter because he had an issue with her.
However, the manager said this was "never so."
Present during the altercation in question which allegedly took place in February of 2019, the manager said that he calmed the situation. He also mentioned that Dowers was being very aggressive, and claimed that she walked out of the Garage cursing and threatening the other employee.
After she walked off that day, Dowers did not return to her job as a secretary. Joshua noted that after three days the law considers you would have officially abandoned the job.
The trial, originally scheduled for three-day had been moving at a slow pace at this time was extended.
However, In order to secure exhibits requested by the defense, the prosecution asked for an adjournment on Tuesday.
Therefore, crown counsel Rose Ann Richardson will continue to present her case on February 17.