Posted on
235 PCCU Junior Savers earn Amazon Fire tablets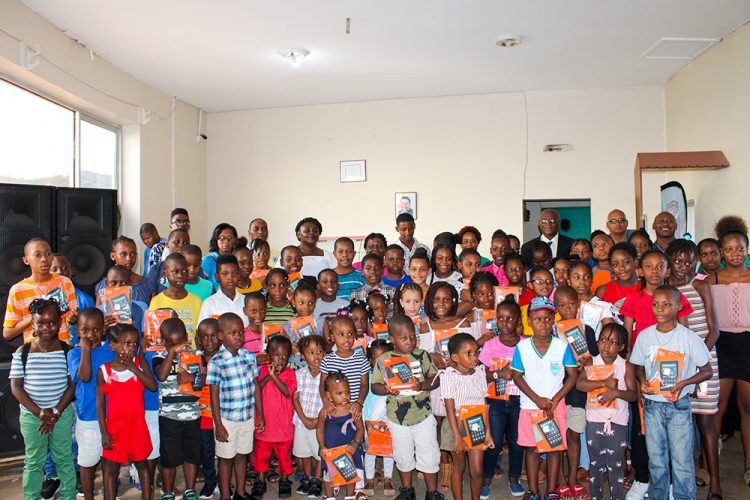 Two hundred and thirty five Junior Savers received Kindle Fire tablets from the St Vincent and the Grenadines Police Cooperative Credit Union (PCCU) on Saturday, January 11.
The Juniors had successfully completed the challenge to save one dollar more each week from the beginning of 2019 to the end.
Speaking at the police canteen, Manager of the PCCU Ayanna Samuel informed that the initiative is six years old, as it started in 2014.
She noted that the number of savers that completed the challenge increased in 2019 from 2018 when 229 savers were awarded.
The President of the SVG PCCU Horace Williams, told the juniors and their parents "Our aim is to see as many children as possible owning this piece of gadget and at the same time learning to save from a tender age. So when you get into adulthood, you won't be a stranger to saving."
He advised them that the tablets were not only for games but should be used for their education and development.
The president noted that this year it was challenging to secure the tablets as Amazon restricted the purchase to two tablets per person and they were unable to capitalize on the Black Friday sale.
Therefore, it was very costly to the PCCU, he said, and the tablets arrived late.
It was also noted that there have been changes to the criteria of the challenge in recent years, starting in 2017. In that year, it was stipulated that half of the sum of the money saved from the challenge would have to remain in a fixed deposit for one year.
"This was done because we found out that parents were withdrawing the monies from the challenge soon after they would have received the tablet, and the purpose of the challenge is saving," the Manager explained.
Furthermore, circumstances have necessitated that a change be made in 2020 so that half of the sum must remain for 18 months instead of 12 months.