Posted on
Parents call for investigation into their son's drowning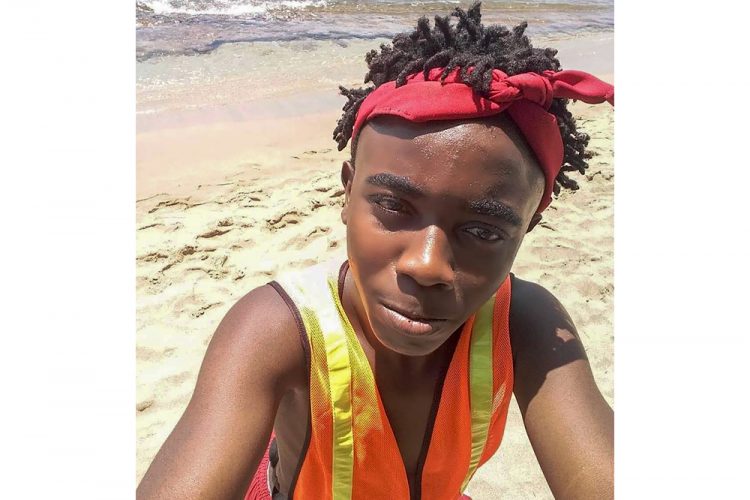 by Bria King
When Dernick Patterson went swimming, he always wore a pair of red pants and he never swam with his shirt on.
But when the 18-year-old's dead body was pulled from Buccament Bay on Wednesday evening, he was fully clothed and his red swimming pants were still in his room at home.
This is the reason that has led both his parents to suspect foul play and they are calling on Police to launch a thorough investigation into their son's death.
"To tell you the gospel truth, I'm not good at all. My mind always on him. Just walking and it's just like I'm seeing him in front of me all the time," his mother, Eldine Patterson told SEARCHLIGHT yesterday.
She said that she was at her mom's home in Layou when she received the message about her son's incident.
Patterson said Dernick, who lives with his grandmother, left home sometime after midday with a female friend to go to the beach. It was a beach that she said he has gone to on numerous occasions.
"My mom even say to him, don't go nowhere," she said while expressing her belief that foul play was involved.
An autopsy was carried out on the 18-year-old's body yesterday and the mother said that the report shows that blood was found on the right side of his head.
"Once he going to beach, he have a red pants that he wears and that was at home. Once he going swimming he wears that red pants and he bathe bare back and he don't bathe in all his clothes. When they found him, he was in all his clothes. When I went by the mortuary this morning, the belt, everything was still buckled," Patterson said.
Dernick's father, Derrick Prescott lives in England and was visiting for the past month. It is his intention to return to England today.
When SEARCHLIGHT spoke with him yesterday, the father immediately burst into tears.
He said that he didn't always have a good relationship with his son but it was on this trip home that they finally began mending their relationship.
"I come back here and I was so happy for that. I could really see where it was going," Prescott said.
Like Patterson, Prescott believes that some key information is missing in relation to how his son met his death.
"My belief is that he get pushed off the rock because he was in all his clothes. He had on a tight short jeans with his belt buckled. He have on his top, his band around his head when I saw him," the father said.
Dernick's mother describes her second child as a friendly, easy going person who got along with everybody.
And she is calling on Police to "do further investigations… because the story ain't adding up".
Police are investigating the matter.