Posted on
SVGFF president donates laptop to national female footballer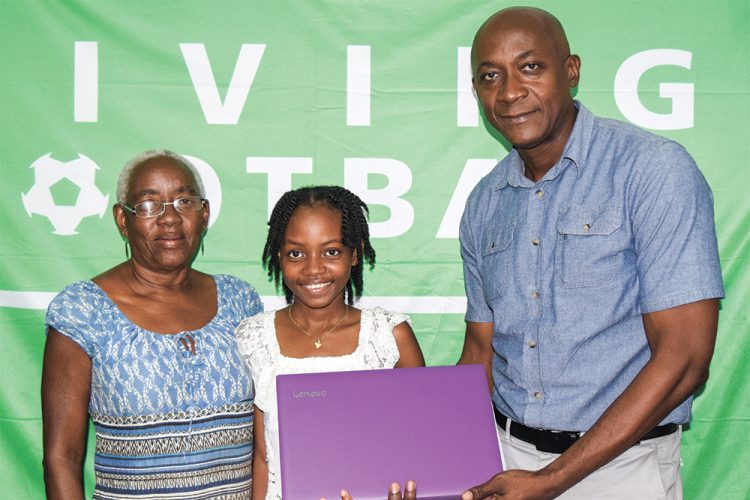 When national Under-17 female footballer- Kizzy Ann Providence netted St Vincent and the Grenadines' lone goal in an international friendly last month in Carriacou against the Grenada Under-17 outfit, little did she know that her effort would have been rewarded.
Providence was the recipient of a Lenovo laptop, compliments recently installed president of the St Vincent and the Grenadines Football Federation (SVGFF) – Carl Dickson.
Following Dickson's election to the top post on November 23, he disclosed that he made a "solemn" promise to reward the first person to score a goal while representing St Vincent and the Grenadines — Providence was that individual.
According to Dickson. " I made a solemn promise to myself, that the first individual to score a goal for any of the national teams, during my tenure would be given a personal gift from me as president."
With Providence becoming that person, she had the luxury of choosing the gift and her choice was a much needed laptop.
Providence, at the short handing over ceremony said that she and her twin sister Kacy-Ann share a single laptop, thus making Dickson's gesture very timely.
"I am very thankful for this laptop … It has come in timely, as I am in Form Five, and have lots of SBA's (School–Based Assessments) to complete, and now I can do so with greater ease," Providence stated.
Providence is a fifth form student of the Troumaca Ontario Secondary School.