Posted on
Stranded Ghanaian national returns home this weekend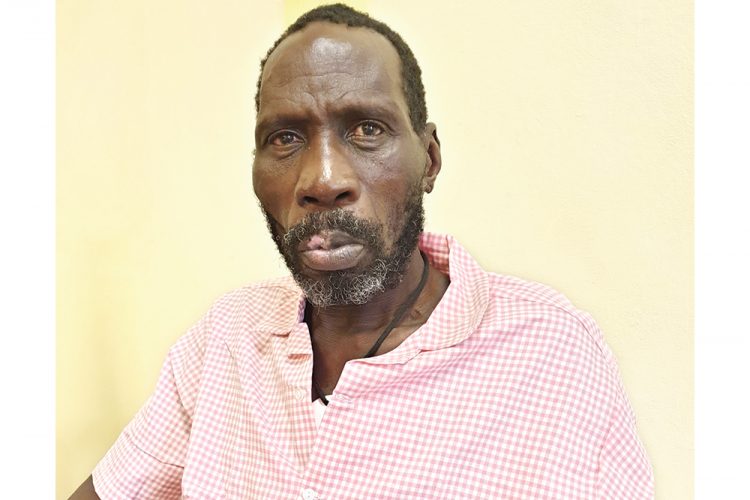 Ghanaian Hassan Kennedy, stranded in St Vincent and the Grenadines (SVG) for more than 25 years, is scheduled to leave for his homeland this weekend.
Kennedy, also known as Hassan Ali Hassan, is a resident of the Mental Health and Rehabilitation Centre (MHC) in Glen.
His plight was highlighted in SEARCHLIGHT's Friday June 14, 2019 issue where it was revealed that 25 years ago, Kennedy left his homeland aboard a yacht and after crossing the Atlantic Ocean, he was left here.
Unconfirmed reports are that Kennedy was a stowaway on the vessel, but according to Grenadian Ayyub Abdullah, Kennedy and two other men who worked on the vessel were left behind after a dispute over wages. Abdullah first met Kennedy in 1992 during a visit to SVG.
Kennedy lost contact with his family and remained here, unable to do what was required, including affording the airfare, in order to go home. His ordeal is said to have caused him to become mentally unstable and he has been warded at the MHC for some time now.
When Kennedy's story broke, SEARCHLIGHT was able to contact Nuhu Iddrisu, Kennedy's brother in Ghana. He said the family thought Kennedy had died and when they heard from him after so many years, they were happy.
"We want to know what all is needed to get our brother back to us. We will like the people who can help us to help us," he said back then.
Kennedy's plight was also made known to Prime Minister Dr Ralph Gonsalves during the visit of Ghanaian President Akufo-Addo back in June. Gonsalves had promised to look into the matter.
This past Monday, the Ministry of Foreign Affairs told SEARCHLIGHT that Kennedy is expected to leave the country this weekend. His repatriation is being facilitated by the Ghanaian embassy in Trinidad and Tobago (T&T).