Posted on
Five teens, 21-year-old accused of vicious attack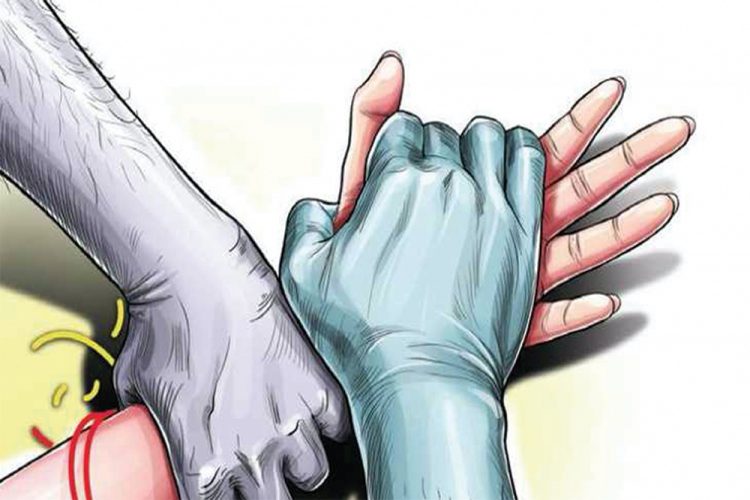 Police have confirmed that they have received a report of another incident of alleged gang rape among school-aged children in St Vincent and the Grenadines.
And an official of the Police Public Relations Department told SEARCHLIGHT yesterday that the most recent report is currently being investigated by the Sexual Offences Unit of the Royal St Vincent and the Grenadines Police Force.
Three months ago, SEARCHLIGHT published an article about an incident that took place on the Leeward side of St Vincent, in which a teenage girl reported that in September 2018 she was gang raped at school by 10 boys from the secondary institution.
And reports are that a similar incident occurred last month on the Windward (eastern) side of St Vincent, involving an adult male and some students from a school situated there.
According to a local online media entity, a 15-year-old girl was allegedly gang raped by six males, five of whom are her school mates.
The report said that five of the alleged rapists are between 15 and 18 years old and in Forms 3 to 5. The girl is a second former.
It also said that the sixth person alleged to have been involved in the incident will celebrate his 21st birthday this month and is a former student of another secondary school in the eastern part of the island.
The incident is said to have taken place last month, when the alleged victim was walking with a female friend one evening. It is reported that one of their school mates lured them to a property where the others were waiting.
The victim was reportedly forced to drink something, then she was raped, with two of the boys holding her hands while two others forcibly removed her pants and underwear.
SEARCHLIGHT understands that the accused boys were suspended from school for 10 days, the maximum period permissible under Section 54 of the Education Act. However, no arrests have been made in relation to the reported incident.
This was also the case in the incident that occurred on the Leeward side of the island in September 2018 and parents of that teenage girl have questioned why none of the accused boys have been charged. All of the accused still attend the same secondary school as the alleged victim.
SEARCHLIGHT understands that when the police conclude their investigations in cases like these which involve school children, the files are sent to the office of the Director of Public Prosecution (DPP) for review before any action is taken by the police.
Attempts were made to speak with DPP Sejilla McDowall yesterday, however we were told that she was in a meeting and that our questions should be sent via e-mail.
SEARCHLIGHT did not receive answers to those questions up to press time.