Posted on
Vincentian launches line of designer shoes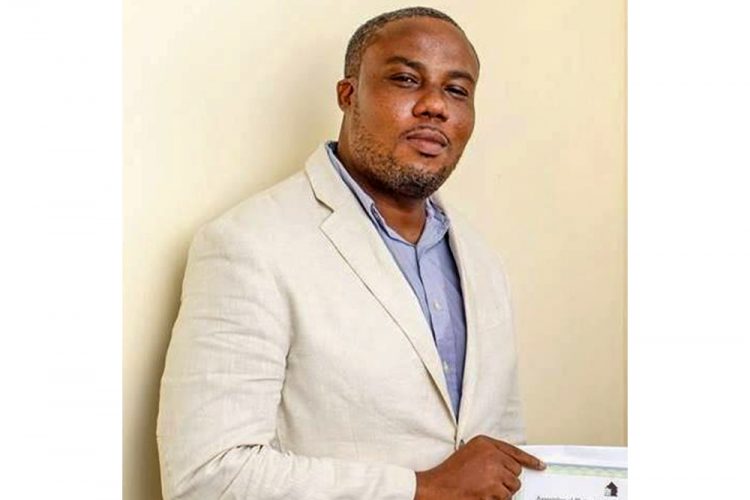 Vincentian Alexei Crichton has launched his own line of designer shoes.
Called Luxury Lex (ALX One), the sneakers are handcrafted from Italian leather built by master artisans in Italy. They can be had for US$189 a pair and come in the colour "lamb and brown".
The shoe is an old school basketball design and is built with embossed details, breathing holes and a back-pulling stripe for an easy fit.
Crichton told SEARCHLIGHT on Monday that the shoes are designed under the same roof and under the same quality controls as brands like Gucci, Chanel, Fendi and Prada.
He said he sees himself as a pioneer in sneakers in the Caribbean as the only other makers of shoes in the region are the Marleys from Jamaica and they do not make sneakers.
Explaining where he got the concept for the shoe from, Crichton said he literally dreamt about the design and decided to make it a reality.
He explained that after the design was submitted for approval, he had to fill a quota, which he did. He said orders are currently being filled and persons will soon have their shoes as one shoe takes about 20 days to complete.
The shoe is unisex and female sizes range from six to 14 while male sizes run from seven to 17.5. Half sizes are available.
Crichton said he is happy with the response so far as there are orders from Mexico, New York, Los Angeles, Indiana and St Vincent and the Grenadines (SVG).
"This is a unique design, certified world class, premium category, a limited edition," said Crichton.