Posted on
No local or foreign forces can hinder electoral processes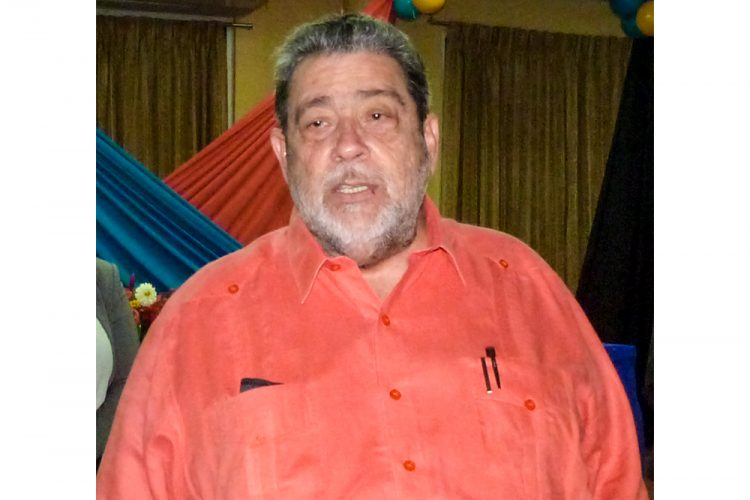 Prime Minister Dr Ralph Gonsalves has declared that he will not allow any local or foreign forces to hinder the electoral processes of St Vincent and the Grenadines.
Gonsalves' comments come amidst criticism being levelled at the Organisation of the American States (OAS), whose secretary general Luis Almagro commented via Twitter last Tuesday that the people of Dominica "deserve democratic, fair, inclusive and transparent elections. Democracy is the best antidote against violence".
This was hours after riots broke out in the Dominican capital, Roseau following the Opposition's call for electoral reform before December 6, when General Elections are set to take place.
"I tell all and sundry, this party (Unity Labour Party) is united. We are the natural party of governance. We have the majority support in this country and I will not stand idly by and watch any force inside of St Vincent or outside of St Vincent, to try to derail a legitimate election on any spurious ground," the prime minister said at a South Leeward constituency conference on Sunday.
Gonsalves, commenting on the international organisation's intervention into Dominica's affairs, said that the electoral process has legally begun its natural process in the Caribbean country, particularly since parliament has already been dissolved and the election date has been set.
And he said that if after the election, people felt aggrieved that the election was unconstitutional, then a constitutional motion could be moved or an election petition brought forward.
"…And for people at the OAS including some people on the US delegation, to want to think — Dominica is not a banana republic; they don't have any hanging chads and pregnant chads like in Florida to go to the Supreme Court to determine the election. They just had one which was highly flawed in Georgia…what are they talking about?" the Vincentian prime minister said.
Gonsalves described Dominica as a progressive government, but said "they don't stand up half like Ralph. Could you imagine the things they (OAS) would want to try between now and the election?"
And in relation to SVG, the prime minister said he was issuing a warning to all concerned that this country "will have free and fair elections as we have always had them".
Francine Baron, Dominica's foreign minister has also criticised the OAS secretary general while speaking at a special meeting of the OAS permanent council last Friday.
Baron said that when statements are made on behalf of member states or by the directing minds of the organisation, it should be fair and balanced, having regard to all the facts.
"The elections which will take place on December 6 in Dominica are being held under the same electoral laws which have governance Dominica's free and fair elections for the last 40 years," she said.