Posted on
Vincy Heat suffers heart break loss to Dominica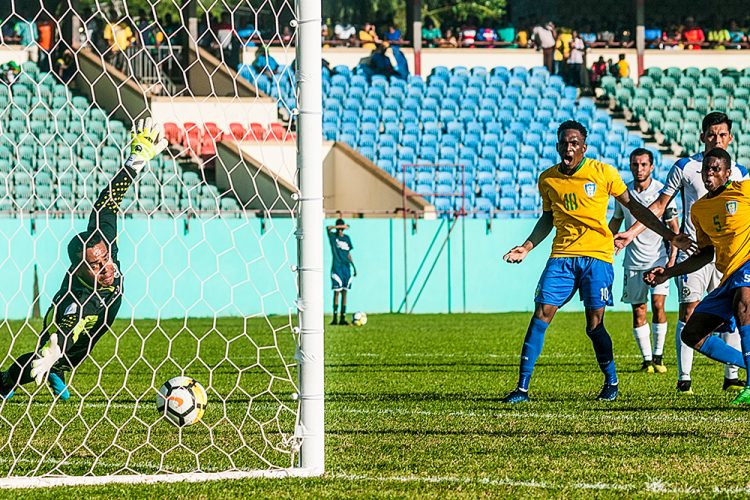 St Vincent and the Grenadines' Vincy Heat stumbled at the last hurdle, and suffered a one-nil heart-breaking loss yesterday at the Windsor Park in Dominica, in Group D of League B of the CONCACAF Nations League.
Ironically, it was the Vincentians lone defeat of the campaign, while, on the other hand, it was the Dominicans' first win.
After a competitive and goalless first half, a 71st-minute goal by Audel Laville, who entered the match four minutes earlier, was the deciding factor of the encounter.
Perched at the top of the group on 11 points, Vincy Heat needed to beat Dominica to book a direct ticket to the CONCACAF Gold Cup in the USA in 2021.
But the Vincentians' fate laid in the hands of the Nicaragua versus Suriname in Nicaragua, late last night.
A win by Nicaragua will mean that St Vincent and the Grenadines will remain top, while a win or draw for Suriname, will place the Vincentians in second place.
The latter outcome will mean that St Vincent and the Grenadines have to traverse a longer route to Gold Cup qualification by entering into a play-off with a team from League A.
The Vincentians had enhanced their position last Friday here at the Arnos Vale Playing Field, when a header from defender Jahvin Sutherland, on the stroke of the hour mark, gave them a one -nil win over Nicaragua.
St Vincent and the Grenadines thus ended the group with three wins, two draws and one loss.