Posted on
Sickout was like a bolt from the blue; totally unnecessary – Gonsalves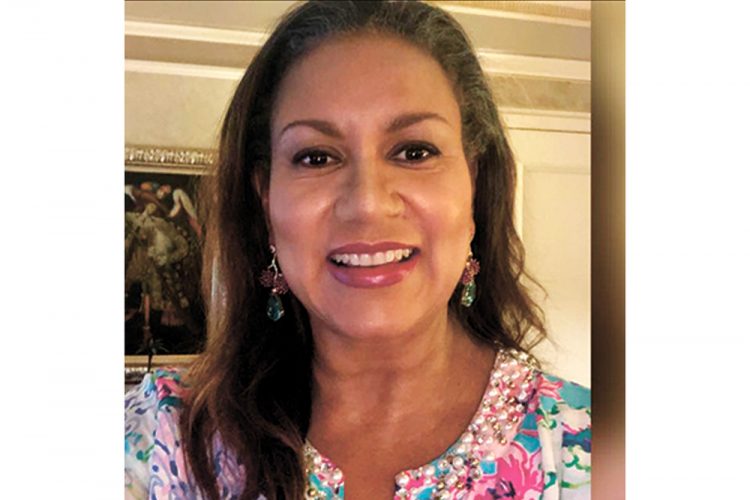 By Bria King
The management of Cafe Soleil has been wanting to make changes to the staff structure and organisational chart for some time.
This is one of the main reasons highlighted by Eloise Gonsalves, the owner of Caribbean Lifestyles Ltd — the parent company of Cafe Soleil — for firing some members of staff on Monday, November 11.
Nine employees received termination letters this week, exactly one day after they executed a two-day strike to express their dissatisfaction with working conditions and management allegedly refusing to grant them a staff meeting to discuss those conditions.
A letter was sent via e-mail to Ginette Harris, the managing director of Caribbean Lifestyles Ltd, outlining at least 15 complaints from staff about the conditions that they work under at the cafe, which is located at the Blue Lagoon marina.
"We heard about the sickout halfway through the morning on the Saturday. All employees except one did not show up or called in sick," Gonsalves told SEARCHLIGHT on Wednesday.
Complaints in the staff e-mail, which was sent on the first day of their strike, included working full 8-hour shifts without a break, asking numerous times to cook something to eat without a response, not being allowed to sit during slow hours, the need for proper ventilation in the kitchen area, overtime pay and not receiving any credit card tips for almost a year.
Staff also complained about the need for better shelter for guests so that workers don't have to toggle between hot and cold air to make sure that guests are comfortable, being blamed for when sales are down and overall not feeling respected or appreciated by management.
Harris, the managing director, also responded to the e-mail in a letter which addressed some of the "more serious" concerns.
Gonsalves, who is the wife of Prime Minister Dr Ralph Gonsalves, said that the strike affected her business materially and caused an inconvenience for her customers, who are very important to her.
She also said that "the sickout was like a bolt from the blue; it was totally unnecessary and it poisoned irreparably sound employer-employee relations which we also treasure dearly".
"We have paid wages/salaries above the minimum and above the average for comparable jobs in the business. I think we have been good employers and we also keep our staff in the off season no matter how tough it is on the business," Gonsalves said.
And there are annual appraisals, with the last set of appraisals occurring earlier this year.
She also said that staff never asked for meetings whether in person or via e-mail, prior to sending their complaints last Saturday and carrying out industrial action.
Gonsalves revealed that there are two WhatsApp chats for cafe staff, where employees participate in conversations on a daily basis and no requests for meetings were made in either of those chats.
"They have had no difficulty reaching out privately whenever they want particular days off as we have a flexible work schedule at the cafe and try to accommodate staff once they make their requests ahead of time," she said. "Employees have also had meetings whenever they reach out to us for no interest loans which we allow them to pay back over a period of months. Two of the nine dismissed workers owed us money on loans at the time of their sickout."
The businesswoman shared her thoughts on the situation, saying that the list of complaints from staff came just two weeks after "proper management" was placed at the cafe to monitor standards and stem "unaccountable losses".
She explained that in recent months, strict measures were put in place regarding "requisitioning of ingredients and workshops were done to determine correct and exact yield".
Gonsalves said that this was met with resistance by some employees and there was a general sense of annoyance and agitation among certain staff members after those measures were established.
"In this business, discipline and vigilance are vital," she said. "The management of cafe has been wanting to make changes to the staff structure and our organisational chart for some time now. We have taken this opportunity/series of unfortunate events to restructure the organisation in order to lift productivity, stem losses and to deliver better service and more options to our precious and loyal customers."
Gonsalves said that she has apologised for the inconvenience caused to her customers as a result of the matter and management has taken the opportunity to restructure and spruce up the premises.
As a result, Cafe Soleil will be closed temporarily for one week.