Posted on
Daylight shooting suspect charged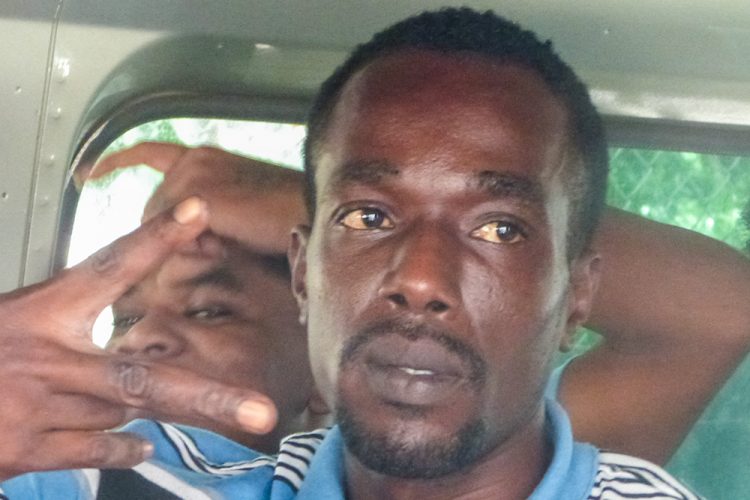 The 34-year-old who police allege is responsible for the shooting of a Rockies resident in Middle Street, Kingstown last Tuesday, has been charged and jailed, pending a further medical status report of the victim.
It was only hours after shots rang out in the Middle Street area, injuring one Lionel 'Gobler' George, that police issued a wanted bulletin for the arrest of Lejah 'Soups' Alexander in connection with the incident.
Alexander did not waste any time and submitted himself that very evening at the police station in the company of his lawyer Grant Connell.
Three days afterwards, the resident of Glen, appeared at the Serious Offences Court charged with the attempted murder of George.
However, Senior Prosecutor Adolphus Delplesche objected to the defendant's bail in consideration of the fact that George, after being shot in the head, had had surgery and was warded at the Intensive Care Unit (ICU) at the Milton Cato Memorial hospital (MCMH).
Delplesche informed that George was being monitored closely by the doctors.
In light of George's condition, bail was denied, and will be reviewed this Friday, November 15.
Eye witness accounts of last week's 9 a.m. shooting maintain that George was helping his girlfriend, Deneisha "Gazaden" Corridon unpack clothes for her business.
A man, said to appear dreadlocked, and carrying an umbrella and a gun, approached George from the area of Gonsalves' liquor, firing multiple shots. This man is said to have escaped through the market, and then the road leading to the St Vincent Electricity Services (VINLEC).
George was shot in the head, and some of his teeth were reportedly knocked out. Videos circulating after the incident show his girlfriend trying to aid George, as he bleeds profusely, and the couple being driven away from the scene in the trunk of a private vehicle.