Posted on
Black Messenger found dead at his home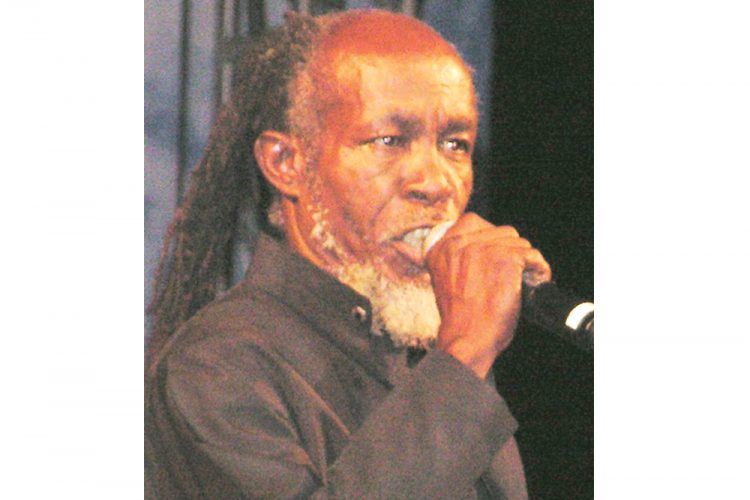 Police have launched an investigation into the death of calypsonian Michael "Black Messenger" John whose body was found at his Cemetery Hill home late Wednesday evening.
An alarm was raised after the veteran singer had not been seen for about 13 days.
A member of the Graduates Calypso Tent, John has been described as an excellent proponent of black nationalism in song.
He was one of a group of young black men who met in Kingstown, and in February 1972 founded Black Liberation Action Committee (BLAC), a group which committed itself to fighting for the liberation of Black people at home and abroad, including fighting to end the then colonial status of SVG. The focus of the group was to improve the lives of people of 'The Ghetto', primarily those of the Rose Place / Bottom Town area.
But it was in 1975 that Black Messenger came to national attention when he sang in the calypso finals which was won by Alston 'Becket' Cyrus.
That year, the field of finalists was so strong that anyone could have been crowned, but Becket won with "Carnival History" and "California Girl."
But Black Messenger's greatest song was perhaps 'Carnival is here again' which he sang in 1977 to celebrate the shift of Vincy Mas from the pre-Lenten season to July. For decades it stood as a trumpet call for getting into the carnival mood. The second line of the song captured Vincentian joy in carnival: " I know man go jump whether sun or rain." 
His calypso name indicated his commitment to the cause of the poor, the marginalized and Black people, and his library of calypsoes truly affirmed his vision.
Although he lived at Cemetery Hill, he spent much of his days in the alleys and byways of Bottom Town, and that experience of living among the poor reverberated throughout all of his music.
He was a top footballer. In the 1970s he played for Roseans as a left back alongside some of the legends of the game such as Guy and Raultie Lowe.
An autopsy has been ordered to determine the cause of death.