Posted on
Vincentian Royal Navy officers return for Independence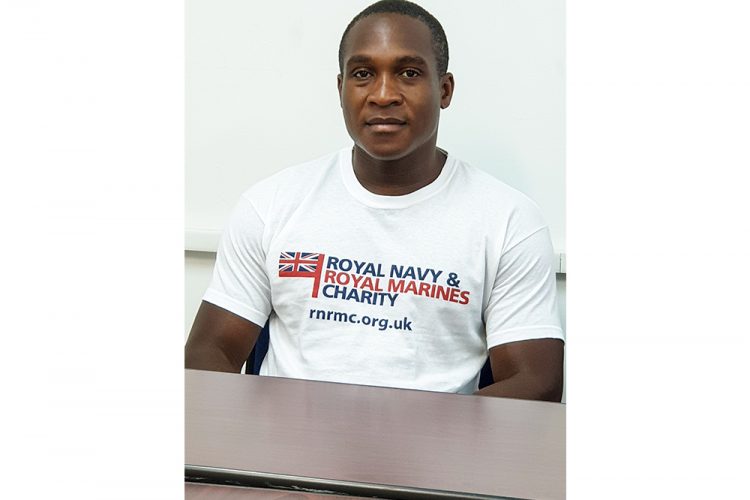 A group of Vincentian sailors from the Royal Navy will this Sunday take part in the 40th anniversary of Independence parade at Victoria Park.
The trip home for the group of 20 was paid for by the Royal Navy and Royal Marines Charity after successful negotiations to have the sailors return home for Independence.
Although most members of the contingent are Vincentian, the group is headed by a Trinidadian, as there is a requirement that the group be headed by a commissioned officer.
Four members of the contingent visited SEARCHLIGHT on Tuesday: Chief Petit Officer Glevan Robinson from Barrouallie, AB1 Chef Latifah Forde of Richmond Hill, AB1 Caterer/Chef/ Steward Bithiah Dopwell and ET1 Marine Engineer Ziz Clarke of Rose Hall.
Robinson said the group is looking forward to taking part in the celebrations on Sunday while Clarke said their participation in the celebrations is a great opportunity.
"It's been a while since I have been back for Independence and a while since I was actually on that parade so it's good, said Clarke, who took part in the parade as a member of the boy scouts and the cadet corps.
He said everyone in the group showed interest in coming and were not just randomly picked.
"You have to be interested in actually coming home and doing something like this because it is a big thing. It's not actually laid back like it might seem, because there is a lot that had to be done to get us here," said Clarke.
"Expect us to look all sharp," he stressed.
Chief Petit Officer Robinson said that while here, apart from the Independence parade, the group will be doing outreach programmes in schools, and they have also met with Prime Minister Dr Ralph Gonsalves.
The group will visit the St Vincent Grammar School (SVGS), the Girls' High School (GHS), the West St George Secondary School, the Barrouallie Secondary School, the St Vincent and the Grenadines Community College (SVGCC) and the Buccament Bay Secondary School.
Robinson said during their visits, they will answer questions and give insights on what life is like when transitioning into the armed forces.
He said he has been in the Royal Navy for 14 and a half years and the opportunities are endless.
"The navy is what you make of it and you get out what you put in," said the Chief Petit Officer.