Posted on
Williams heading to Abu Dhabi T10 tournament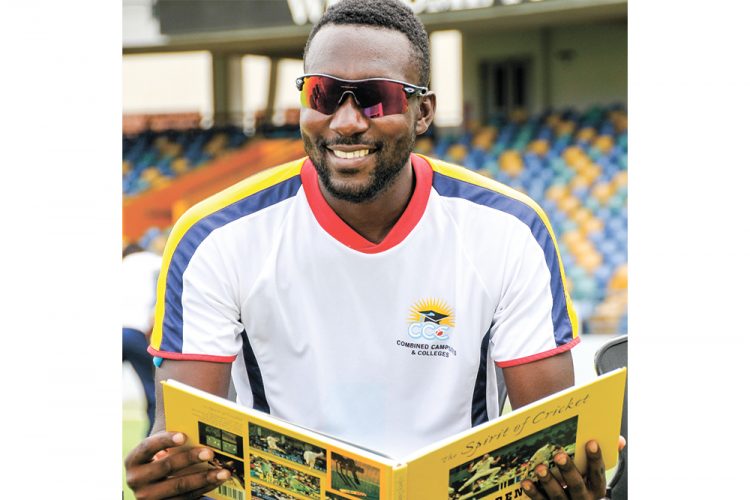 Kesrick Williams continues to make a name for himself in the cricketing world while flying the flag of St. Vincent and the Grenadines (SVG) high.
His latest milestone sees him drafted for the Karnataka Tuskers which means Williams will play in the 2019 Abu Dhabi T10 tournament. The Abu Dhabi T10 tournament is the world's only International Cricket Council (ICC) sanctioned 10-over cricket tournament.
On Wednesday, Williams told SEARCHLIGHT that he is proud to be selected to take part in the third annual tournament as he is the first Vincentian ever to play in a T10 league (similarly the first Vincy to play in the Bangladesh Premier League).
"It is a great achievement, but first of all I have to thank God for that because without God nothing is possible, but it's been a long time coming, as I have been working very hard towards achieving this sort of thing," Williams said.
He thanks coaches in St Vincent, specifically Ian Allen and also mentioned Denis Byam and "friends and family who always have my back."
"People can expect nothing but the best. When you are in these leagues you have to give your best. You always have to execute and that's the main reason I was picked in the first place, because of performance and the most I can do is continue to fly St Vincent's flag high whenever I go out there and make sure I represent well," Williams commented.
He also added, "it's a good look to be playing in all these leagues around the world and representing."
Mentioning one of his experiences, he said that the first time he played in the Bangladesh Premier League (BPL), his nationality was put forward as Jamaican and he quickly got that rectified.
"I had to get them to change it, so it is a good feeling to know I represent the 784 and doing well," Williams said.
The Spring Village-born athlete will also soon join the West Indies team for their tour in India versus Afghanistan. He said from India, he will move to Abu Dhabi for the 15-day Abu Dhabi T10 where he plans to make the most of the opportunity.
The matches will have a 10-over-a-side format with a time duration of 90 minutes. The tournament will be played as a round robin, followed by semi-finals and the final. It will be played from November 15 – 24, 2019 at the Sheikh Zayed Cricket Stadium.
"The tournament lasts about 15 days and players have the opportunity to make up to US$100,000 and I was a top buy so it's a great feeling and it's an awesome feeling," Williams stressed.