Posted on
UNDP rep lauds SVG's success at the UN Security Council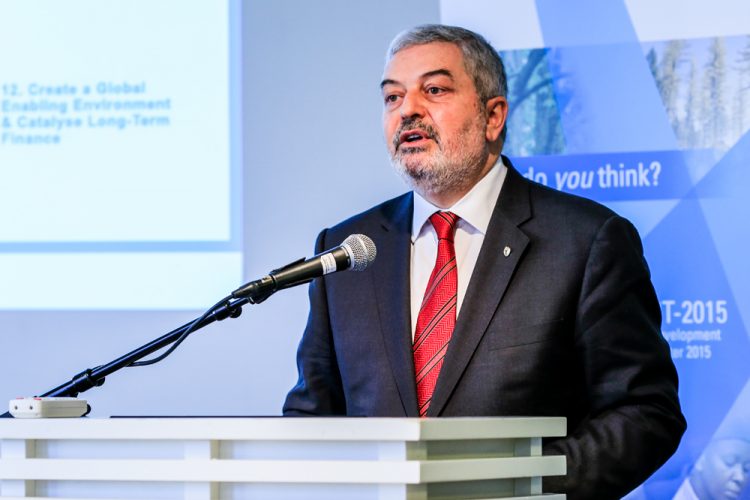 The United Nation Development Programme's (UNDP) new resident representative to St Vincent and the Grenadines (SVG) has complimented the "resounding diplomatic success" in SVG being the smallest nation ever to secure a seat as a non-permanent member of the UN Security Council.
Magdy Martinez-Soliman was speaking in an interview with SEARCHLIGHT this Wednesday, during his first ever visit to the island.
The diplomat, commenting on SVG's progress on the development front, said that he would be remiss if he did not mention SVG's success in winning the seat, a feat architected by Sir Louis Straker, Minister of Foreign Affairs.
"That's the smallest country that has ever served on the Security Council, so I think you should be proud of that and I think it should be across the political spectrum," Martinez-Soliman stated, "People should be proud of that regardless of what they think."
The veteran in international relations commented, "It's a national success. And quite unique."
"I have said so much to the Prime Minister [Dr Ralph Gonsalves], that I felt that he should be very satisified and very proud of that success," he revealed.
"Now you need to do the hard job, you need to do the heavy lifting. Because the jobs that will be coming at you are the most difficult problems in the world, most intractable and unresolved problems in the world," he noted.
However, he stated that "I am absolutely certain that the Vincentian diplomacy will be at par with the challenge."
After winning a bid for the seat that is allocated to the Group of Latin America and Caribbean States (GRULAC) in June this year, SVG will serve on the United Nations Security Council for the period January 1, 2020 to December 31, 2021.