Posted on
SVG football captain shoots Vincy Heat to the top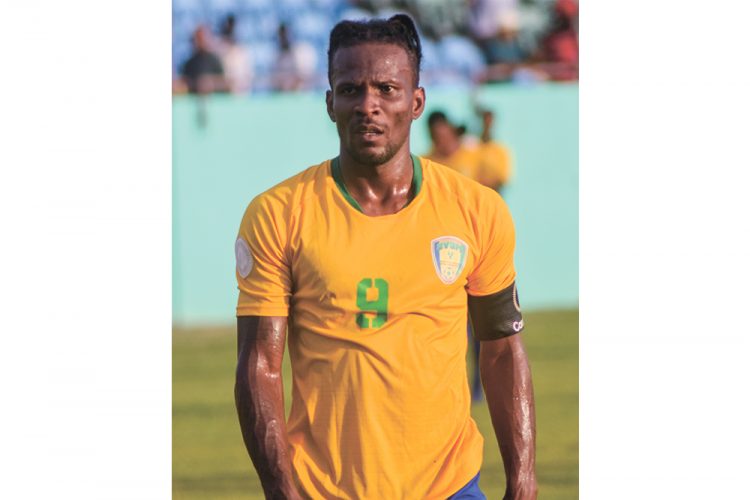 A 68th minute goal by Cornelius Stewart last Monday night versus host Suriname, at the Andre Kamperveen Stadium, placed St Vincent and the Grenadines' Vincy Heat at the top of Group D of the CONCACAF Nations League.
After a goalless first half, Stewart, the Vincy Heat captain, added his third goal in three days, when his shot went between the legs of Suriname's goalkeeper Claidel Kohinor.
Stewart had proven to be a thorn in the Suriname team's side, as he was responsible for the two goals last Friday at the Arnos Vale when the two teams met.
Then his goals in the 58th and late penalty deep into injury time, earned the Vincentians a come from behind 2-2 draw.
Collecting four points from Suriname pushed the Vincentians to eight, and the lone unbeaten team in the group.
Before meeting Suriname in back-to-back fixtures, Vincy Heat had a 1-1 draw with Nicaragua and a 1-0 win over Dominica.
Suriname, like Nicaragua, are on seven points, having two wins, a draw and a loss. Dominica lost all four matches.
Vincy Heat's two remaining fixtures against Nicaragua and Dominica on November 15 and 18, respectively, are crucial, according to Vincy Heat's head coach Kendale Mercury.
Speaking on the team's return last Tuesday night, Mercury told SEARCHLIGHT: "We know what we have to do, we have just one point in front Suriname and Nicaragua, so we need to take three points at home… We have it in our hands to do it".
Assessing last Monday's win, Mercury reported, "We knew of the draw here that Suriname would have definitely come at us to win the game… We knew we had clean sheets in us, this is a smaller field, we can defend better, we can be more compact … We got the three points and we are very happy".
But Mercury is not getting ahead of himself, as he is already putting plans in place to face Nicaragua in the first instance and ensure that his team wins the next two matches and stay top of the group.
Mercury underscored that winning the group gives St Vincent and the Grenadines a spot at the 2021 CONCACAF Gold Cup.
A second place in Group D, will see the Vincentians having to go the long route for Gold Cup qualification, which includes a play-off against teams from Leagues A, B and C.