Posted on
Secondary schools netball competition off and running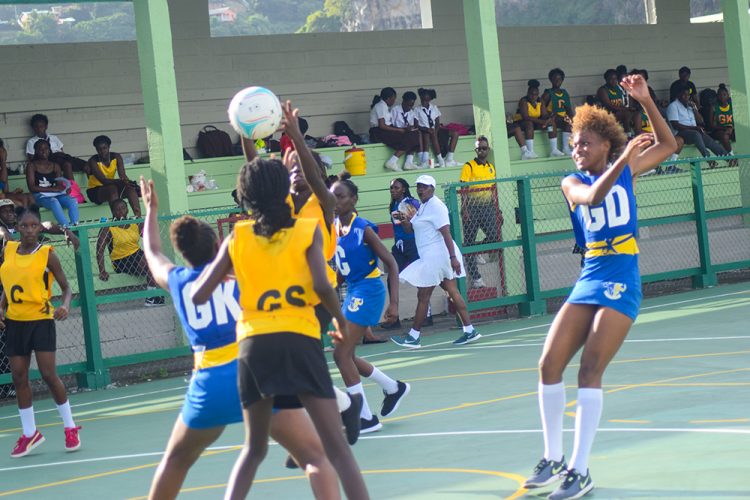 There is much anticipation, as the 2019 secondary schools' netball tournament got going.
Much of the brewing anticipation hinges on the fixturing of matches on weekends, as well as matches being played on hard courts of some of the participating schools.
This year's netball tournament will have matches played on Saturdays, while those schools with hard courts on their compound or in close proximity, will have the fortune of having their matches hosted with their student population present.
Those to benefit from the potential partisan morale home support are the Georgetown Secondary, George Stephens Secondary, the Bethel High School, the Girls' High School, the Sandy Bay Secondary, Petit Bordel and Central Leeward.
Again, the tournament comprises two divisions, junior and senior, with the participating schools placed in zones.
Four schools – George Stephens, Sandy Bay, North Union and Georgetown, make up Zone A. The four institutions compete in both the junior and senior divisions.
Zone B has the Emmanuel High Mespo, West St George, St Joseph's Convent Kingstown, St Joseph's Convent Marriaqua and the Intermediate High School, only fielding teams in the junior division.
Meanwhile, the Girls' High School, Thomas Saunders, Dr JP Eustace Memorial are in Zone C, fielding outfits in both the junior and senior divisions, with the Union Island Secondary only entered in the senior division.
And, the Bethel High School, Central Leeward, Buccament, Troumaca Ontario and Petit Bordel, contest Zone D, in both juniors and seniors.
When the 2019 edition started last Thursday at the Arnos Vale Netball Complex, the Bethel High School had double wins, with the West St Gt George Secondary, also inking a victory.
Lady Alphas of the Bethel High School defeated the Central Leeward Secondary Warriors 17 to 14.
In the senior division, Bethel High School were also victorious, over Central Leeward, winning 10-9.
In the junior division, West St. George Secondary School beat Emanuel High School Mesopotamia, 23-13.
The tournament is set conclude November 22.