Posted on
20-year-old accused of killing father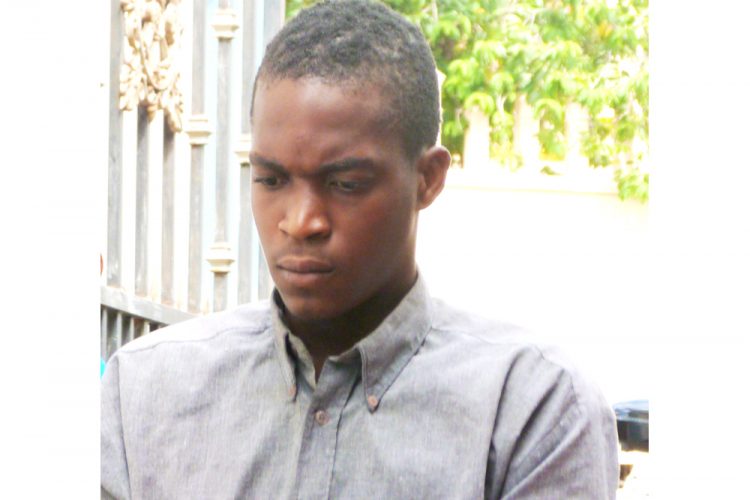 Tears poured from the eyes of one woman sitting in the back of the courtroom last Friday as 20-year-old Keron Samuel was formally charged with causing the death of his father, George "Coban" Benjamin Samuel.
Keron of Evesham, a farmer like his late father, was brought to the Serious Offences Court last Friday, October 4.
The details of the charge read to the young defendant were that between September 29 and October 1, at Evesham, he, with malice aforethought, did cause the death of George by an unlawful act.
The cause of death as decided through the post mortem is not being revealed by the investigator in charge of the case. However, what is known is that the 59-year-old Evesham resident was found in a shallow grave in his backyard on the night of Tuesday, October 1 after an alarm was raised when he missed his regular routine.
His daughter, Iasha Samuel, speaking to SEARCHLIGHT last Wednesday, had indicated "…he(her father) was probably strangled with a curtain rod and buried in a shallow grave at the back of the house."
Senior Prosecutor Adolphus Delplesche relayed that the investigator indicated there will be around 14 witnesses. He asked for a window of three months to prepare before the preliminary inquiry looking into whether Keron may be committed to the High Court to stand trial.
Therefore, the date for the preliminary inquiry was set as January 7, 2020.