Posted on
Lawyer Jomo Thomas returns accused killer to cops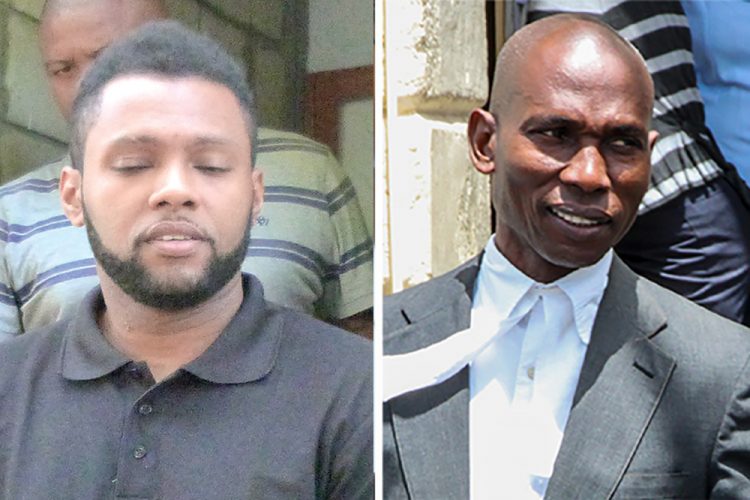 The prisoner who escaped incarceration for a few hours before handing himself in, calmly mitigated for himself before the court on Wednesday before being sentenced to 16 months in prison.
"I did return voluntarily," Veron Primus, 32 years, told Chief Magistrate Rechanne Browne at the Serious Offences Court, and he also reiterated that he had pleaded guilty.
When the news broke on Tuesday, October 1, that Primus, a man awaiting trial for the murder of Real Estate Agent Sharlene Greaves had escaped from prison, the news spread like wildfire.
Primus achieved notoriety when he was charged with keeping his ex-girlfriend Mewanah Hadaway locked in a house in Vermont for months, allegedly raping and buggering her repeatedly, before she was finally able to escape.
However, the counts of rape, buggery and kidnapping related to the Hadaway case have since been withdrawn by the prosecution. This is because Hadaway did not offer any evidence.
He is also currently indicted for the murder of Brooklyn teen Chanel Petro Nixon, his former classmate who was strangled to death when she was 16 years old.
However, two hours after the wanted bulletins were released on Tuesday, lawyer Jomo Thomas escorted Primus to the police station where he turned himself in.
On Wednesday, Primus, who now sports a Mohawk haircut and beard was charged with, between September 30 and October 1, in Kingstown, while being on remand awaiting trial, escaping from lawful custody.
While many persons are wondering just how the prisoner was able to escape Her Majesty's Prisons, the most that has been said about this is that the matter is under investigation.
The facts given by the police do not shed light on how the escape happened, but simply record that at 3 p.m. on Monday, September 30, the prison was locked down, and Primus was still accounted for.
At 11 p.m. that evening, the shift changed, and the defendant was still accounted for. At 7 a.m. on October 1 the shift changed again, but nothing was said on whether he was accounted for at this time. However, at 10 a.m. he was not accounted for and the alarm was raised. The matter was referred to the Superintendent of Prisons, Brenton Charles, who notified the police.
He was said to have no local antecedents but he is known to have antecedents in the United States for offences not of a similar nature.
The Chief Magistrate indicated that the maximum time for the offence is three years. After standing down the matter, she indicated that she believed the matter to be of a very serious nature.
Aggravating was that Primus was on remand for a serious crime at the time. Mitigating was that no violence was used. In relation to him as an offender there were no aggravating offences, but mitigating was that he voluntarily turned himself in.
Based on her calculations, Browne arrived at a final sentence of 24 months, which was reduced to 16 months after the guilty plea.
The sentence began from Wednesday.
Primus wanted to know whether the time he already spent in prison could go towards this offence, but he was informed that the escape from lawful custody was a completely separate offence.