Posted on
Evesham 'community-oriented man' discovered dead in shallow grave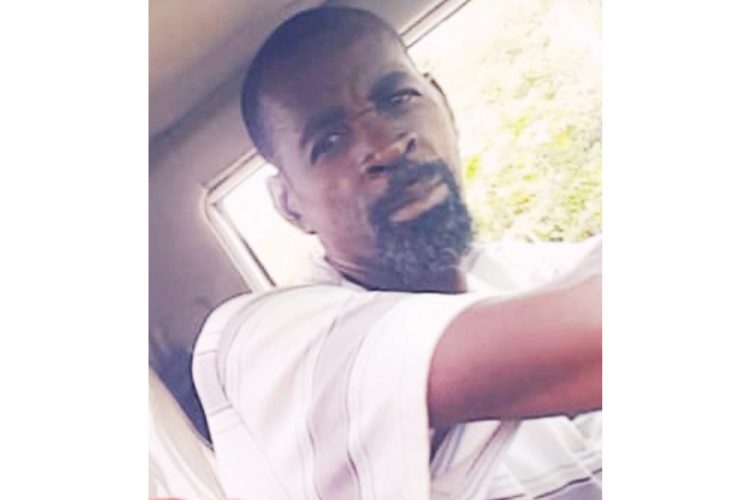 by Lyf Compton
A truly community-oriented person who spent his whole life helping others is how several persons have described George "Coban" Samuel who was found in a shallow grave Tuesday night.
An alarm was raised in the village of Evesham on Tuesday, October 1 after Samuel, 59, missed his regular routine. As a result, a search was launched and on Tuesday night, George's body was found in a shallow grave in his back yard.
Iasha Samuel, the deceased man's daughter told SEARCHLIGHT on Wednesday that she is totally confused about what happened to her father.
"…he was probably strangled with a curtain rod and buried in a shallow grave at the back of the house," she told SEARCHLIGHT while adding, "he didn't deserve to die that way."
Iasha, also from Evesham said her father was a "community guy" and all his life he looked out for people.
"He was always helping people and assisting people whenever he could," she stressed while adding that she last spoke to him on Saturday when he dropped off her son.
Iasha also noted that her father lived with her two brothers, Keron Samuel, 19 and Keon Samuel, 34, and at the time of the interview, both men had been detained and were assisting police with their investigations.
"I am deeply hurt," she said while adding that her mother Isis Samuel was there when her father's body was discovered, and it was extremely traumatizing for the widow.
On Thursday outside the morgue at the Milton Cato Memorial Hospital (MCMH) where an autopsy was being conducted on George, Isis stressed that her husband of over 20 years did not deserve to meet such an end.
"Coban don't trouble nobody. If Coban dey home and he talk to our sons or daughter, he would never try to lash you or nothing, he would just talk and that's it.
"Coban nah deserve this…. Oh God how you expect to do Coban like that?" lamented Isis.
She noted that her sons were detained by police and the younger one keeps asking why was he in police custody.
She said that a few weeks ago, her younger son was kicked out of the home, but her husband insisted that he be taken back.
"I told him if he took back the youngest one, I am not staying there because he (her son) threatened me already. His father sent him to school and paid for his subjects and he did not do them and the next day was asking me how I feel he ain't do them," Isis told SEARCHLIGHT.
Jonathan Samuel, George's brother was also outside the morgue on Thursday and commented, "it is a very discouraging feeling for me. It is not something that I would really expect. It come as really a shock and I surprised but nevertheless since God is alive, I keeping strong."
He said he and his brother were very close and his brother farmed a piece of land belonging to him.
"We would exchange anything we had," Jonathan commented in a sad tone.