Posted on
Brewery employee's shooting death a mystery – sister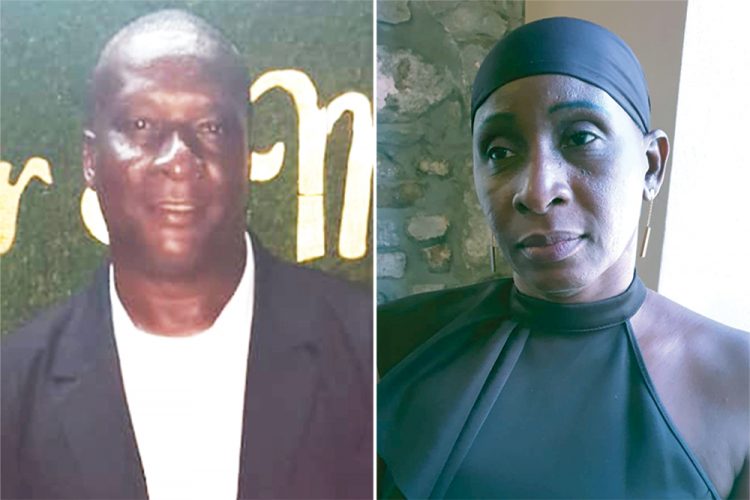 The shooting death of Marcus Corridon is a mystery to many persons including his sister Michelle Harris.
"To be honest right about now, nothing clear, I don't know, it's still a puzzle, still a mystery. All I know he was liming at the shop and he say he will be back, then people heard the gunshot," Harris told SEARCHLIGHT yesterday.
Corridon, a resident of Belair was shot on Monday night, August 19, a death that brought the number of deaths that being treated as murders to 11.
Reports are that Corridon was at a shop in the Fountain area, and shortly after leaving, at about 8:10 pm, he was shot about the left side of his body. The gunshot penetrated his heart and exited his back. He was rushed to the Milton Cato Memorial Hospital (MCMH) where he was pronounced dead.
Corridon, 49, worked as a mechanic with the St Vincent Brewery Limited and is the father of a nine-year-old daughter.
"He was not robbed, nothing was removed, the three phones were there," his sister told SEARCHLIGHT adding to the mystery of the crime.
Michelle said that she and her brother were very close as he lives alone, and she is the one who helps him with certain things around his home. She was in Byera when she heard he had been shot and by the time she reached the MCMH, he had already died.
"I am just walking because I have to walk or doing what I have to do; I feel as if I have no life in me," Michelle said.
"He was fun loving and loved to party and once you come around Marcus he had this infectious touch and once you deal with him once you will always want to deal with him," said the distraught sister who added, "to be honest, just let justice prevail because who am I? I'm not God so just let justice take its course."
She said that she never expected Marcus to be killed, much less to be shot.
"I have another brother and I was always prepared to bury that brother, but not Marcus," she stated.
Corridon is expected to be laid to rest on Saturday, September 7 after a church service at the Glad Tidings Tabernacle in Gomea.
Meanwhile, the police are soliciting information from the general public that will assist in the arrest and prosecution of the offender(s) involved in this shooting.
Persons are asked to contact the assistant commissioner in charge of crime at 1784-456-1339 or the officer in charge of the South-Central Division at 1784-458-4200 or the Major Crimes Unit (MCU) at 1784-4571211 extension 220 or any police officer that they are comfortable with.
All information will be treated with strict confidence.