Posted on
Irate customer smashes bank door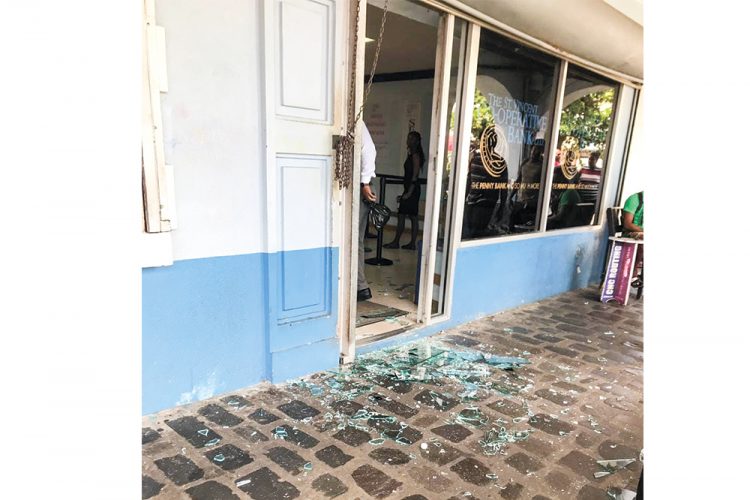 Reports are that a man, frustrated by the St Vincent Co-Operative bank's need for three pieces of identification, accidentally smashed the door this Monday, then, injured and bloody, he left the scene.
Persons that were outside of the bank early Monday afternoon when the incident occurred told SEARCHLIGHT that the unknown male was trying to withdraw money from his account.
The bank allegedly told the man, who lived overseas, that he needed three pieces of identification. The man only had two pieces of identification, which led him to loudly dispute their need for more than this. He is not said to have issued any threats.
Frustrated, the individual is thought to have pushed the entrance/exit door of the bank, which is supposed to be pulled, which resulted in it being smashed. It is said that persons inside the bank at the time believed it to be an accident.
However, the male left the scene without stopping, with a cut on his nose and his arm, and bleeding.
Glass is said to have gone in many directions, but the door was repaired very soon after it was broken.
A report has been lodged by the bank against an individual, but this person has not yet been taken into custody.
SEARCHLIGHT contacted the St Vincent and the Grenadines Co-operative Bank Ltd on Wednesday, but was told that their Chief Executive Officer(CEO), Champa Rampersad-Barnes, is out of state and therefore could not comment.