Posted on
Montrose youth to answer for stabbing death of father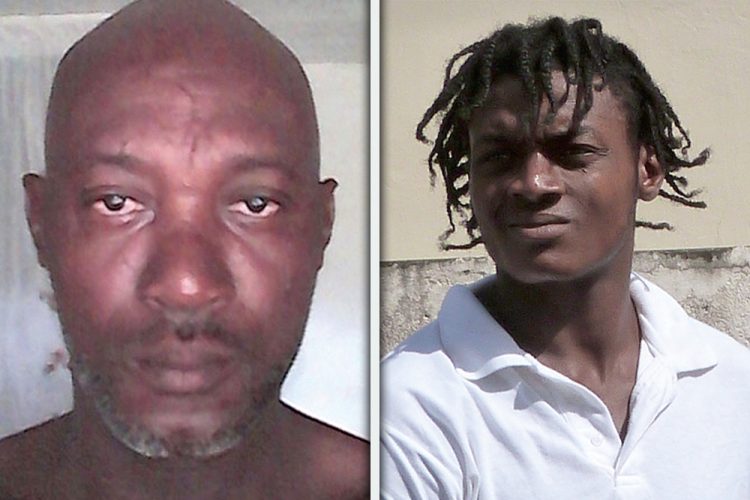 The 22-year-old son of the recently deceased Clint Boucher of Mala Village in Sion Hill, has been charged with causing his death.
Clinton "Weed Eye" Cambridge was taken before the Kingstown Magistrate's Court on Wednesday, and charged with, on July 14, in Sion Hill, with malice aforethought, causing the death of Boucher by an unlawful act.
Reports are that Cambridge, who lives at Old Montrose, allegedly stabbed his 55-year-old father multiple times about the body.
The 22-year-old did not have any legal representation on Wednesday, and was simply charged for the indictable offence. Cambridge is not required to plea until the matter goes to the High Court for trial, if enough evidence for a trial is declared.
No outward signs of abnormal behaviour or emotions were displayed by the young defendant.
Although still a young man, this will not be Cambridge's first encounter with the court. It will also not be his first stay in prison, as he has just been released after serving a five year jail sentence for illegal possession of a 9mm pistol. Additionally, Cambridge was caught with 36 rounds of live 9mm ammunition, and 873 grams of cannabis in the same incident on December 26, 2015.
Cambridge had given the policemen executing a warrant at his residence the loaded weapon, and the cannabis, telling them that he would give them everything and that he wanted to go to jail.
"I was a little speedy when I was younger, but as I grow up I start see life different," he had told Chief Magistrate Rechanne Browne in January of 2016 during his sentencing.
Presently, the reality of a long stint in jail while the matter moves through the court lies before the accused man. However, his next court appearance will be on July 22 at the Serious Offences Court.