Posted on
KCCU withdrawal slip forger checks into prison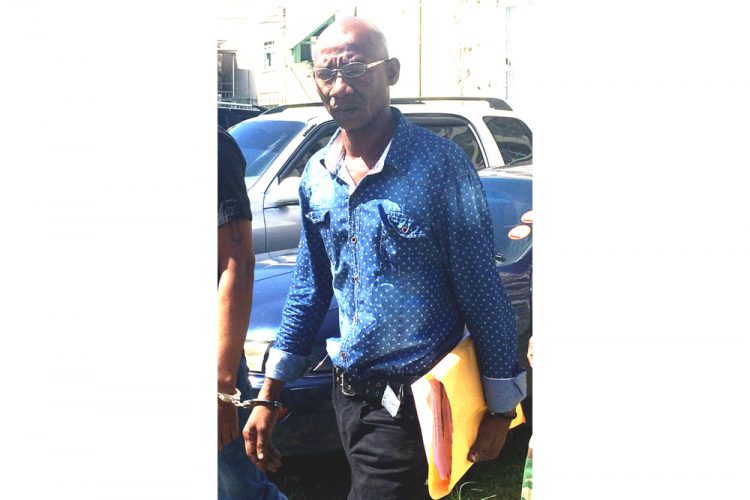 A former Kingstown Co-operative Credit Union (KCCU) worker who forged 20 withdrawal slips, has been sentenced to spend two years and eight months in jail, and to pay $44,625 compensation.
The compensation must be paid to the members he stole from within six months, or Victor Lennox Mitchell, a former security guard at the Canouan branch of the KCCU, will spend an additional year in prison.
Mitchell had received 40 charges, 20 for making a false instrument, and 20 for using these false instruments, and he pleaded guilty to all of them on June 6. He was to be sentenced by Justice Brian Cottle last Thursday, but this was instead pushed back to Friday.
The conundrum of the court during sentencing appeared to be whether the sentences on each of the 40 charges should run concurrently or consecutively. Cottle noted that the security guard "carried out distinct acts of dishonesty over a five month period" (July 12 to November 16), which he said at first glance seemed to warrant consecutive
sentences. However, he concluded that 40 separate sentences "may well result in a total term of imprisonment that is disproportionate to the criminality of the convicted man."
Therefore, he concluded that he should allow concurrent sentences.
Therefore, despite Mitchell receiving two years and eight months on each charge, this is also his overall sentence. Subtracting the time he has already been in jail, Mitchell will spend one year and one month more in prison.
However, the court did accept that the culpability of the security guard is significant. The maximum prison term for the offences was 10 years, and the benchmark adopted was four years.
The forgery affected "many vulnerable residents in a small community," Cottle stated, and he called it a planned campaign based on trust.
The court was aggravated by the fact that "this prisoner did in fact abuse the confidence imposed on him by members of the Credit Union, his neighbours, his friends. He carefully targeted the most vulnerable over a long period." There was also significant loss to the members, and in some cases they had no access to their funds while the investigations were ongoing.
When the social inquiry report was conducted it was said that Mitchell squandered the funds on partying with his friends.
In mitigation, Mitchell, 36 years old, had no previous convictions before the court, showed remorse, and pleaded guilty.
Applying these factors, the court went up from four years to six years, and then back to four years. The discount for a guilty plea was applied to this sentence.
The facts of the case are that Mitchell began working at the Canouan branch of KCCU on October 4, 2016. After a year he began assisting with services such as cashing. Persons would trust him with making deposits, or a slip to withdraw, and he would do acts like alter the slip, or forge documents to say that persons were withdrawing but they were not.
Discrepancies were noted and, at a meeting held by the board members of the KCCU, Mitchell admitted to forgery and taking money for his personal gain.
The prisoner was apparently given an opportunity to pay the compensation prior to him receiving the charges, but he failed to do so.