Posted on
'Hero' brings home Starlift in tight pan competition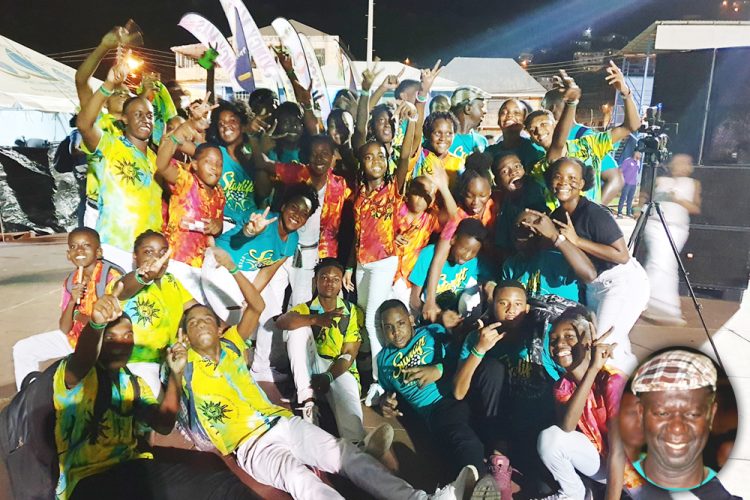 The competition was so tight in the 2019 St. Vincent Electricity Services (VINLEC) community-based steel bands competition on Sunday, that one point separated the first and second place winners as well as the second and third placed bands.
And with a score of 257, Starlift Steel Orchestra once again took the community-based bands title, ably led by band leader Kingsley 'Hero' Roberts and playing "Take me" by Rassum Shallow.
"I am happy for the youths; they are the ones that did it," Roberts told SEARCHLIGHT after the results were announced at Carnival City, Victoria Park.
He said he is not sure exactly how many times Starlift has won the junior pan title, but he knows that the band has lifted the trophy about, "20 something times."
On Sunday, night, 56 Starlift players competed against four other community-based bands.
Roberts said that it took the youths about five weeks of practice to get the song right. Starlift placed first last year, second in 2017 and first in 2016, 2015, 2014 and 2013.
In second place was Syphomnix Steel Orchestra with 258 points. They did "Rude Gyal Posse" by Winston Soso with Jomoro Francis as their band leader.
The Sion Hill Euphonium Steel Orchestra with 256 points was third. They played Blacksand's "Afro Caribbean' under the leadership of arranger Tilal Webb.
Fourth place went to the St Joseph's Convent / St Martin's Secondary Combined. They scored 219 points doing "Anita" by Professor.
In the fifth position was the Rose Bank North Stars who had 175 points and gave the audience a rendition of "Amen" by Delroy "Fireman" Hooper.