Posted on
SVGCC Graduating class of 2019 told to 'create your own legacy'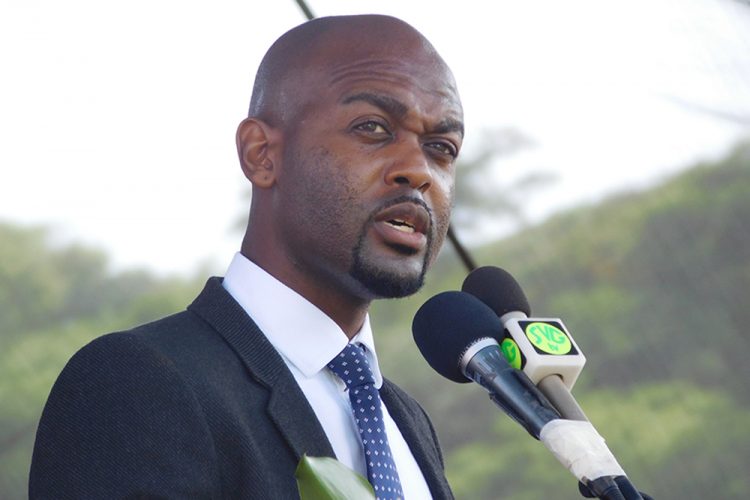 All 767 graduates of the St Vincent and the Grenadines Community College have been called on to be determined, self focused and disciplined if they want to achieve success.
This was the message that Dr Kishore Shallow shared with the graduands on Tuesday during his keynote address at the amalgamated graduation ceremony at the Victoria Park.
The theme of this year's graduation ceremony was "Redefining success, creating your legacy".
"Graduating class of 2019, hear me well. Believe in yourself. define, redefine your own success. Create your legacy. I would not attempt to fool you into thinking that success comes easy. As I said earlier, there must be obstacles, however you must be ambitious. There must be that desire in you to succeed and you must remain focused," he said.
Shallow, who was recently elected Vice President of Cricket West Indies, used himself as an example to demonstrate that academics alone do not bring success.
And he encouraged graduands to never be pressured into thinking that they had to choose between education and anything else.
Shallow told persons to be tenacious and genuine and that the "best way to deal with negative forces is to accept them in a positive light".
Four students were given Divisional Awards of Excellence. Rolicia Spence-Cumberbatch received the Divisional Award of Excellence in the Division of Nursing Education and Ronnie Richardson received the Divisional Award of Excellence in the Division of Teacher Education.
Zwadie-Tu Graham received the award from the Division of Technical and Vocational Education and Ianá Ferguson, who also delivered the valedictory address, received the award from the Division of Arts, Sciences and General Studies.
Ferguson told her fellow graduands that they had completed a milestone in their lives that was worthy of celebration.
She said that time was priceless and that persons should enjoy the moments as they come.
"The problem with humanity is that we always think of what is next and what is better, perpetually setting goals for ourselves but never fully enjoying them once we achieve them," the valedictorian said. "I am not saying that you should not be proactive and ambitious but that you should enjoy the harvest of these qualities as well."