Posted on
Richmond Hill resident charged with murder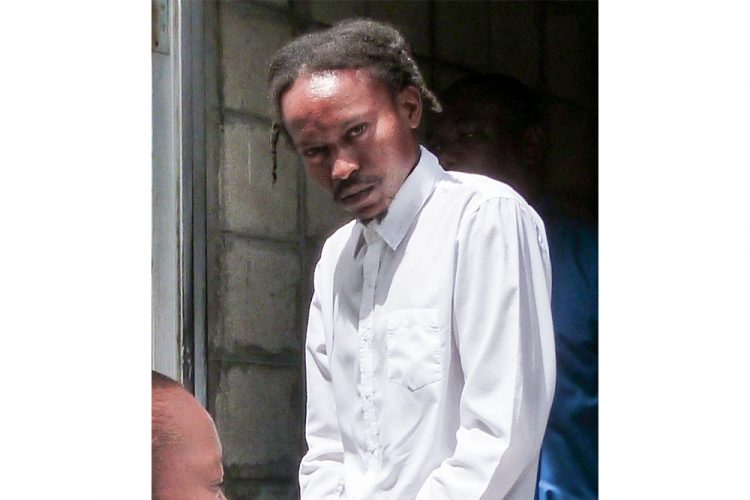 A 26-year-old resident of Richmond Hill has been charged with the shooting death of the second murder victim of 2019, 19-year-old Deron 'Precious' Davy.
Jeremy Alexander was brought to the Serious Offences Court (SOC) yesterday, where he was charged indictably that he did, on May 8, at Rose Place, with malice aforethought, cause the death of Davy of Arnos Vale.
Alexander is not required to plea to the charge, as he will only do so at the High Court if the preliminary inquiry at the SOC finds that there is enough evidence for him to stand trial.
The Richmond Hill resident is yet to find legal representation.
Senior Prosecutor Adolphus Delplesche indicated that the investigator informed him that she has 25 witnesses so far, and therefore she was asking the court for time to complete these investigations.
Chief Magistrate Rechanne Browne set the next date for September 10.
Earlier this month, Davy was hanging out at a shop in Rose Place at around 1:35am, when he was shot in his face.
The 19-year-old labourer and Pole Yard resident succumbed to his injury at the Milton Cato Memorial Hospital(MCMH).
In an interview with Davy's friend after the killing, SEARCHLIGHT was told that a gunman, who used a hoodie to disguise himself, entered the shop, and muttered "pu**y", before shooting Davy, and sending people running.
Davy's death followed his friend's, Osborne 'Rat' Rodgers, who was the first recorded unlawful death of the year. Rodgers was shot to death at a shack in Pole Yard, Arnos Vale on January 10.
It was reported that Davy was present when Rodgers was shot in his chest, but came out unscathed.