Posted on
Region loses a champion for press freedom, regional unity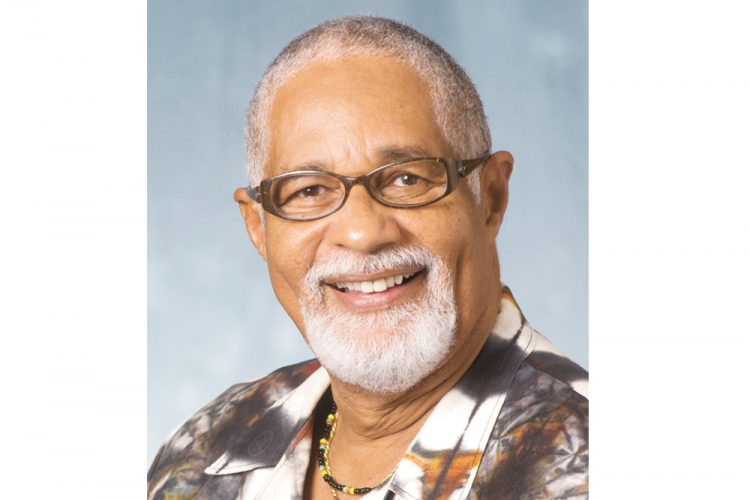 With the death of Harold Hoyte, the region has lost one of its foremost journalists and a champion for press freedom and regional unity.
Hoyte, considered the doyen of journalism in Barbados and across the region, died at 11:20 am on Sunday at his home in St Thomas, Barbados with his wife Noreen and sister Sheila Brewster at his side.
He was 78 years old.
Hoyte was one of the founders of the Nation Publishing Company Limited and served as the Nation newspaper's first Editor-in-Chief. He held various positions, including President and Editor Emeritus, the latter until his death. He was also chairman of the board of Nation Publishing and a director of One Caribbean Media (OCM), the parent company of The Nation Group.
He had been ailing after suffering an aneurysm while on holiday in Florida at the end of 2017.
Two weeks ago, in honour of his sterling contribution to journalism in Barbados and the building of one of the most successful black companies in the country, Nation House on Fontabelle, St Michael – which officially opened on September 23, 1977 – was renamed the Harold Hoyte & Fred Gollop Media Complex.
In her tribute, Prime Minister of Barbados Mia Amor Mottley said Barbados had lost one of its great patriots, and she, a dear friend.
"It would be impossible to separate the name Harold Hoyte from the path of journalism in Barbados and the Caribbean over the past 60 years. Equally, it would be impossible to separate him from the story of success of the enterprise known as the Nation Newspaper," Mottley said.
"Harold understood Barbados and Barbadians. We saw the evidence in his editorial judgments and his professional and indeed political commentary. It was clear to all that he never lost contact with the pulse of the people. That, throughout his career remained a defining feature of Harold Hoyte. He loved his country and was never afraid to speak truth to power in its fervent defence.
"I can tell you that politicians on all sides of the political divide would think twice before they dared to ignore him because they knew that if they did so it was at their own peril — for he was an astute judge of Barbadians, particular on those matters he so fondly referred to as "bread and butter issues," Mottley said.
The Prime Minister, while extending her sympathy to Hoyte's wife and children Tracey and Bobby, offered an official funeral as "a small but initial token of appreciation for his immense contribution" to Barbados.