Posted on
Convicted sexual offenders withdraw their appeals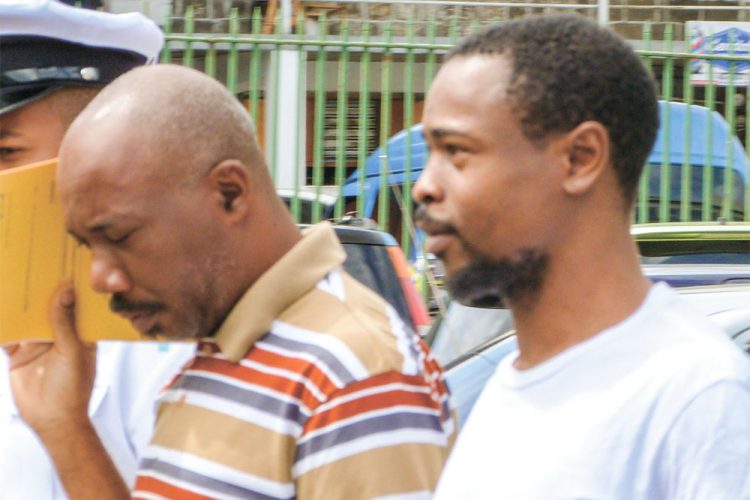 Two men convicted of heinous sexual offences both withdrew their appeals this week, after the Chief Justice warned that instead of a decrease their jail terms may increase.
The Eastern Caribbean Supreme Court (ECSC) Justices of Appeal, Justice Gertel Thom, Justice Mario Michel and the Chief Justice Dame Janice Pereira presided over the appeal matters this Tuesday, including appeals filed by prisoners Sheldon John and Deron Henry.
"If you invite this court to interfere with it (the sentence), on the facts of this case, you will have to persuade us why we should not increase your sentence, not reduce it," the Chief Justice advised Deron Henry, guilty of buggery and rape, while asking him if he had heard what she had told Sheldon John, guilty of the offences of unlawful sexual intercourse with a girl under the age of 13 and indecent assault of a girl under the age of 15.
"So do you want to open that door?" she asked Henry.
"Withdraw," Henry muttered. Just moments before, John had made the same decision.
Sheldon John was a 40-year-old adult when he had sex with an 11-year-old girl, and performed oral sex on her all while filming this on the girl's school issued laptop. This had happened sometime in May, 2012, at his home, and the child was in her school uniform. He repeated these acts in June of 2012.
John had previously been sentenced, on March 4, 2016, to 12 years in prison each on the two counts of unlawful sexual intercourse with a girl under the age of 13, to run concurrently. Further, he was given two years imprisonment each on two counts of indecent assault with a girl under the age of 15, also to run concurrently.
Deron Henry had been convicted of being one of a gang of men who dragged an intoxicated woman into a plantain field where they raped her repeatedly. Henry had vaginal and anal intercourse with her and held her down while others raped her, according to the facts. The men left the woman, dressed only in her vest, in the field. They had torn her other clothing. This happened on the night of March 13, 2013.
A medical report revealed that the victim had many abrasions, that there was faeces in the vaginal vault as well as a 1cm laceration. Blood and a 1cm laceration to the anus were also noted.
After pleading guilty Henry had been sentenced to seven years and four months for rape and four years for buggery, to run concurrently, in January of 2017.