Posted on
Caspa G wins 'young trending soca artiste' for 2019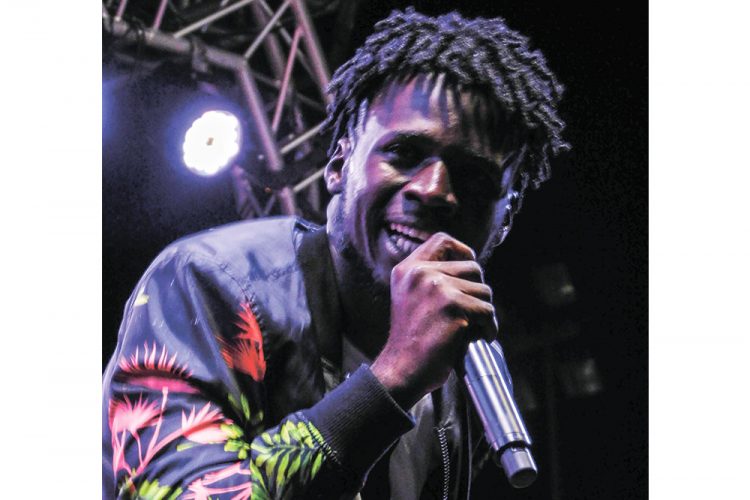 Vincy Mas has only just officially begun, but soca artiste, Caspa G has already carved out a name for himself as the "young trending soca artiste" for 2019 in St Vincent and the Grenadines.
Caspa G, whose real name is Zavique Morris, went up against six other acts on Saturday at the official launch of the festival in a crowd-response judged competition, where he demonstrated that he was fit to own the title.
The moment the 23-year-old bounded across the stage and delivered his signature "Helloooooo!", it was clear that he had won the hearts of the people clustered at the front of the stage.
"To me, it's normal because I show everybody love and people just show me back the love mutual you know," he told SEARCHLIGHT minutes after he was announced as Saturday's winner.
This is Morris' third year participating in Vincy Mas and he is known for soca hits, "Bad Boy Wine" and "Dutty Cup".
One of his songs for this year, "Rum Diaries" is already a favourite, as some members of the crowd could be heard singing along during his performance on the weekend.
Caspa G told SEARCHLIGHT that he intends to win big this carnival season and is promising "greatness on top of greatness" with good structured music and lyrics.
"…Caspa G is here to stay," he said. "By the grace of the Almighty, I intend to go to the rurals and enter the soca monarchs in the rurals and by the grace of God, I hope to enter soca monarch too."
For winning Saturday's competition, the young artiste earned 10 cases of Hairoun products, two tickets to any LIAT destination, a Samsung smartphone, a KFC food voucher and a goat.
All participating artistes are paid a performance fee.
The other acts were Mad King, Rus T, Flanka, Dymez & Da Pixel, Chewalee and Peaches.