Posted on
Give us a chance, respect us for who we are – Whaler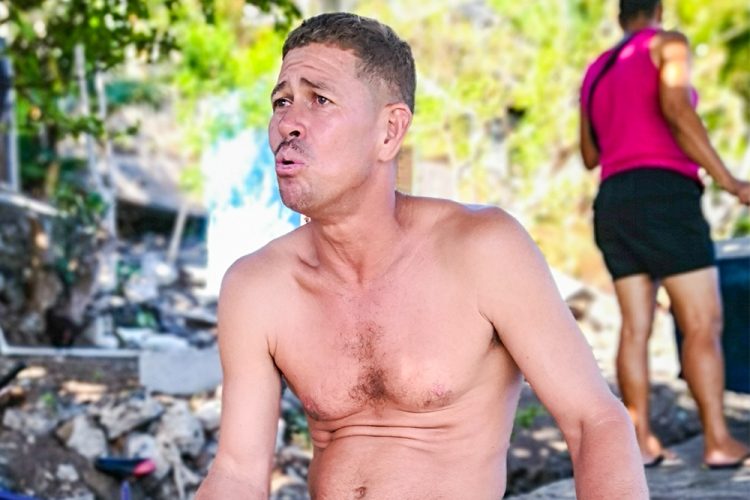 Stories by: Lyf Compton
"This is we culture, this is we tradition, respect we for who we is."
That is the call from whaler Kenrick Decoteau, a Bequia fisherman who was involved in the hunt that netted two humpback whales off Bequia last Saturday.
The catch was done in the midst of the Bequia Easter Regatta and attracted the scrutiny of hundreds of persons, including many visitors who were in Bequia for the Easter activities.
Video recordings of the hunt were published on social media and the response to the whaling tradition was mixed.
But Decoteau opined to SEARCHLIGHT on Monday that it is the foreigners who have homes in the Grenadines who are leading the charge to abolish whaling. He sees this as interference in a tradition that is dear to Bequia residents.
"You can't just come in and buy ah home here and tell me stop being me. The foreigners need to show some respect. This is we culture. Even though we ain't have no money, respect us. You come here you buy a vacation home…this is where I live," Decoteau commented.
The 40-year-old said the continued arguments against whaling, which are supported by Executive Director of the St Vincent and the Grenadines Environment Fund (SVGEF) Louise Mitchell are disrespectful to residents who are just trying to survive.
Decoteau said Vincentians cannot go to the United States to change the traditions or culture there, so why "could they come here and try to dictate to us and tell us they have a vacation home here and I don't want this here and I don't want this here?
"So you come in St Vincent and the Grenadines, this thing has been going on for so long, just give we a chance, leave we to live the way we living and respect us for who we are, not what you want us to be and that is what I see happening in St Vincent and the Grenadines," Decoteau lamented.
"…Don't try to Americanise us," he stated emphatically.